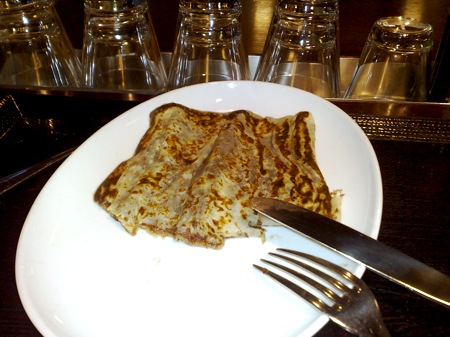 2 days ago we were at a cafe and I wanted a nutella crepe. I asked for Crepe avec chocolat, then I said avec nutella, But the lady at the counter replied with a superior tone I didn't care for "you're in switzerland you should eat the swiss chocolate, not nutella." I think chocolate crepes are supposed to be with nutella not any other kind of chocolate, and I told her so as she was already in the process of making the crepe with her swiss chocolate.
I liked the end result. I liked the flaky/powedery chocolate she poured over the crepe and how it melted. Nutella would've been 10 times better, thats for sure, but it was good nonetheless.
I hate snobby europeans.
This entry was posted on Sunday, June 8th, 2008 at 1:18 pm