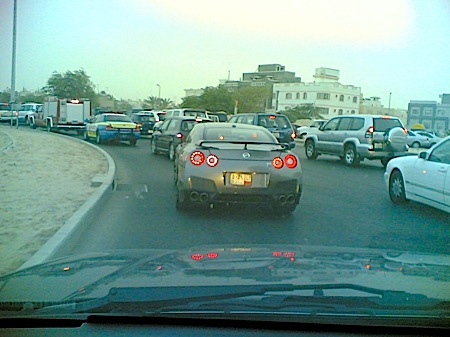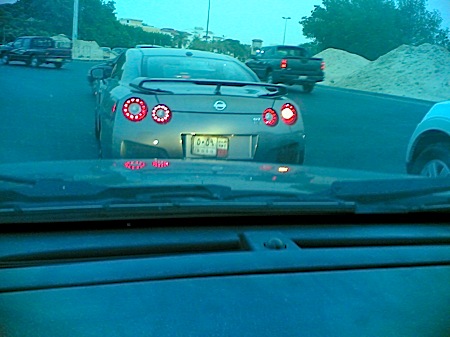 My friend just sent me some pics of the new Nissan Skyline GT-R. It's in Kuwait now, i thought it was just a concept car.
if you don't know whats the Skyline, here are it's specs:
Name: Nissan Skyline GT-R
body Stylist: Shiro Nakamura
Price: $69,850 USD
Engine: VR38DETT6 Alloy 60 Degree V6
Position: Front, Longitudinal
Aspiration: IHI Twin Turbochargers in Manifold System
Power: 352.7 kw / 473 bhp @ 6400 rpm
Front Tires: P255/40R-20 Dunlop SP Sport
Rear Tires: P255/40R-20 Dunlop SP Spor
Transmission: 6-Speed Dual Clutch Automatic Transmission
Top speed: 193 kph / 310.6 mph
0 – 60 mph    3.5 seconds
0 – 1/4 mile    11.7 seconds
Thanks Ali.
UPDATE:
I was just reading Mark's blog and turns out he's also writing about it.
This entry was posted on Thursday, June 12th, 2008 at 12:02 am