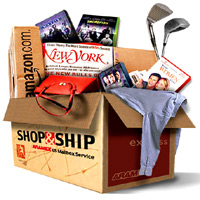 Finally! they are accepting online payments. This what i've got from Ahmad:
"Dear Valued Customer,
Thank you for using our SHOP&SHIP service. Our aim is to continuously enhance your shopping experience with us.
We are about to launch a new feature on www.aramex.com which would allow you to make online payments for your shipping charges. We would like to offer this feature first to our VIP clients in order to eliminate delays in delivery due to cash unavailability.
We hope that this new feature will be to your satisfaction, and we welcome your feedback on the service.
We want to assure you that our most important objective is to continue providing you with quality transportation services that meet your needs effectively."
i think now i can say Bye Bye USWS 😛
Thanks Ahmad