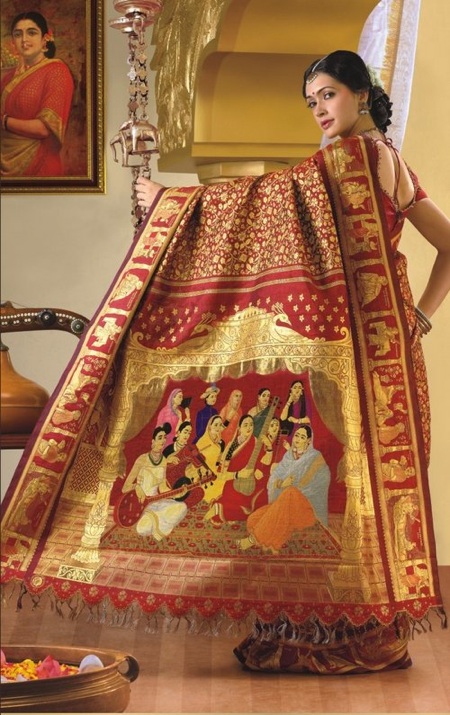 its worth ONLY KD27,000 .. Ya balash walla 🙂
From their site:
"The exceptionally stunning saree is meticulously woven with 12 precious stones and metals to depict 11 of Raja Ravi Verma's popular paintings. Explicitly projected is 'Lady Musicians', one of the painter's very famous works that displays women belonging to diverse cultural backgrounds."
For more info click HERE.
Thanks Ahmad
This entry was posted on Sunday, June 22nd, 2008 at 12:30 am