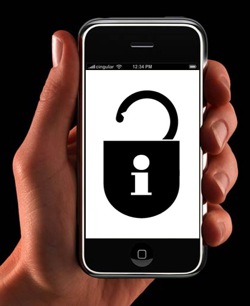 Apparently its not going to be so out of the question to buy a new and officially unlocked iphone in the US.
"Apple's popular iPhone can be yours, no contract required. But there's a catch — and a pricey one at that.

AT&T yesterday announced that it will offer the smartphone to people who want to use another carrier, starting at $599.

The iPhone 3G, scheduled for a July 11 release, will be available for $199 to new AT&T customers or existing customers eligible for an upgrade — under a two-year contract. The larger-capacity 16-gigabyte model will cost $299 under the same conditions.

For those looking to use another carrier, the 16-gigabyte version will cost $699."
Ouch! $699 instead of $299 just to buy it without the AT&T contract!?
Thanks rejoys.
This entry was posted on Wednesday, July 2nd, 2008 at 4:21 pm