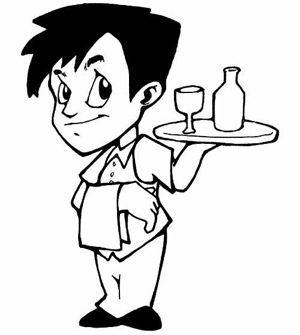 1- Do you think a Kuwaiti waiter or waitress would be good at their job?
2- Would you be more/less comfortable giving orders to a Kuwaiti waiter?
3- Would the Kuwaiti factor make any difference when it comes to tipping?
4- How do you feel about working as waiter? (assuming the paying is good)
5- Do you know any Kuwaiti waiters?
This entry was posted on Monday, July 7th, 2008 at 2:04 am