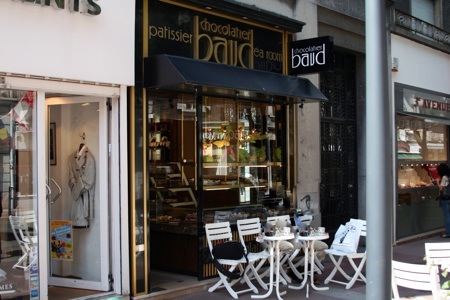 When I first discovered foret noir, or black forest, the cake (duh), I was not so fond of it. What is there to like anyway? it is supposed to be some kind of a chocolate cake that doesn't taste quite like chocolate, it has this sour syrup that everybody on this earth hates with a vengeance, and its covered with this thin layer of cheap whipping cream (the ones I tried are cheap) then covered again with something that is supposed to look and taste like chocolate flakes. It is hatable. Almuhaissin, I think, is one of the main reasons why I've always hated the black forest, the other reason being the egyptian movies and the way they pronounce it's name; belack foorest.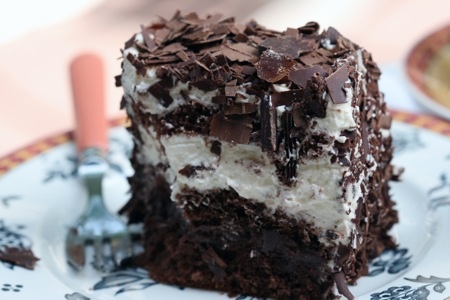 Anyway. I discovered this AMAZING cafe (actually, I didn't discover anything. Mom took me to this cafe 2 years ago and made me try their foret noir) their foret noir is nothing like almuhaissin's! its nothing like any other black forest i have ever tasted. First of all they got it right and won major points for cutting that sour syrup out of the recipe, then they scored even more points for including a chocolate paste (is it called paste? its a layer of melted chocolate) that works perfectly with the cake, very subtly sweet, it adds this whole other dimension to the otherwise boring cake and it kind of redefines the cake. Then there is the award winning whipped cream layer which takes it to a new level.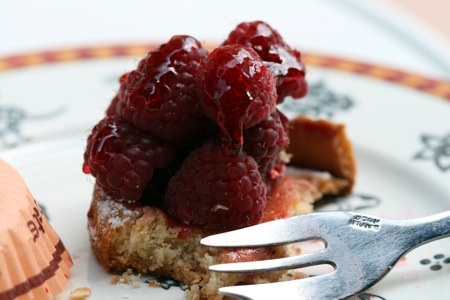 In conclusion, I think a cake, any kind of cake, is supposed to leave a desired after taste, makes you want to come back and have another piece, and this is exactly why I like this cake.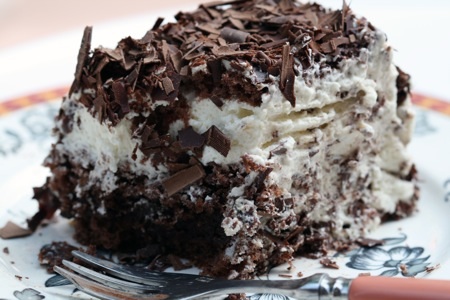 The place is tiny. there are 6 tables max. outside there are plenty of tables in though. The service depends on the mood of the waitresses, sometimes they'll speak "LiTTOL" english and other times they'll just stare at you. The coffee is good and the foret noir isn't always available, it sells like hot cakes. ;P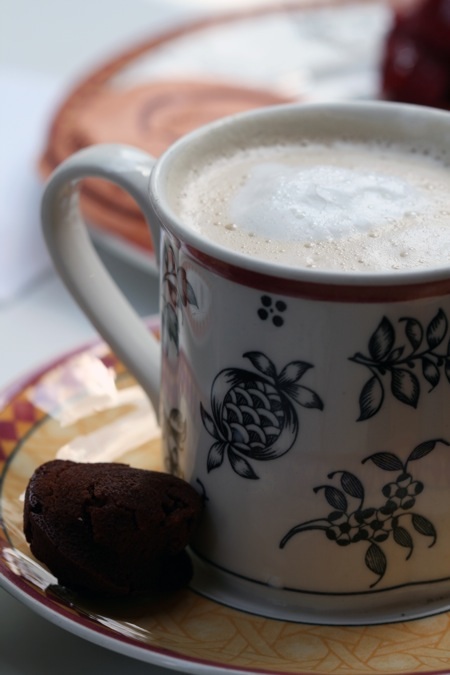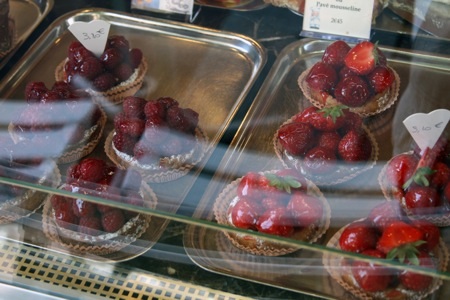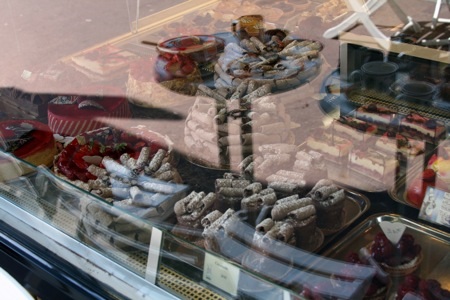 The café is in France, Annemasse, approx. 10-15 mins from Geneve's borders.
Phone # +33450925322
This entry was posted on Tuesday, July 8th, 2008 at 6:17 am