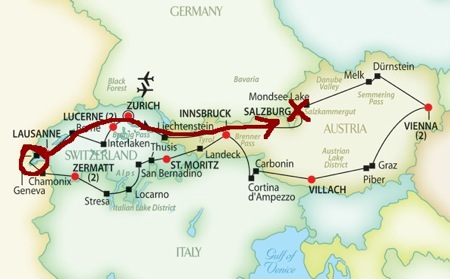 I'll be taking a train at 7 am tomorrow to Salzburg, I'll stay for a couple of days. I should be sleeping now coz I haven't slept enough yesterday and I'm so tired I can barely see the keyboard. We have an 8 hours train ride ahead of us. I'm gonna try hard to sleep through it all, if that didn't work out, I brought 2 books and an ipod just in case.
Anyway, Have you been to Salzburg? any good places to see? recommendations please?
I'll post an update once I get there.

This entry was posted on Tuesday, July 22nd, 2008 at 1:11 am