posted By Yousef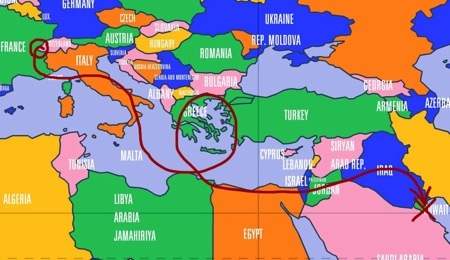 My vacation is finally coming to an end. I'm leaving this beautiful place tomorrow back to Kuwait. I spent over two months here, and I still have it in me to stay for an extra year or two..
I took my suitcase and checked it in at the airport so i wouldn't feel rushed and in a hurry on the day of flight. The bag was heavy and there was possibly a 2 or 3 kilos of excess weight. We did some precautions and brought an extra bag with us to lighten mine just incase it needed some lightening, thank God that didn't happen, coz we were lucky to have dealt with a guy, not a girl, at the check-in counter. Girls at check in counters are crazy, no offense, but the ones I dealt with are.
Anyway. I hope the weather in Kuwait isn't too cold coz I didn't pack any warm clothes.
This entry was posted on Sunday, August 10th, 2008 at 2:36 am