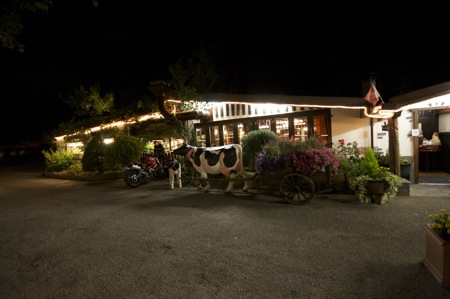 Brief History:
The restaurant was recommended by 9K2HN. He ate at this restaurant with his family and cousins more than 20 years ago. He came to know about this restaurant when they were staying in one of Geneve's hotels back in the mid 80's. Back then they weren't familiar with the country as much as they are now, so they asked the hotel and were recommended this restaurant. They took a taxi and went there. They liked it and kept the restaurant's card. In the coming years, whenever they wanted to go back to this restaurant, they'd go to the Noga Hiltion Hotel (Now its Kempinski) and take a taxi from there to the restaurant coz its so hard to get there without a taxi. fast forward to yesterday.. 9K2HN, his brother and me wanted to go back there. He dug up the restaurant's card and used modern day technology to get there, A.K.A. the GPS. The waiter was very surprised to see the restaurant's old card with us, He said he recognized the logo but not the card itself coz its too old.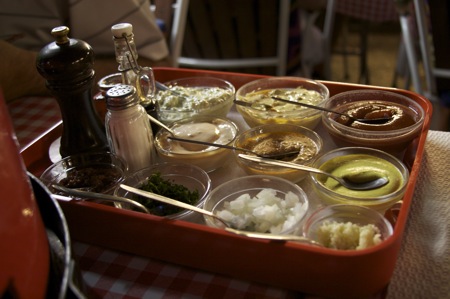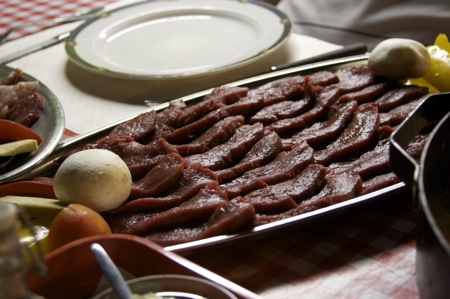 According to 9K2HN, the restaurant is still as it was over 20 years ago. Its basically a villa somewhere in geneve (I don't think I can get there without a GPS either). You can choose to sit inside or in the terrace. The inside of the restaurant feels like you're in a hut or cabin. The restaurant specializes in Grills. They bring you your own little coal filled barbeque grill and you do the grilling. You can choose one or a mix of their boneless meats. They offer: beef, lamb, chicken, duck, turkey, fish, shrimps and squids. Each dish comes with fries and an appetizer of your choice (smoked salmon, salad mêlée/mix…etc.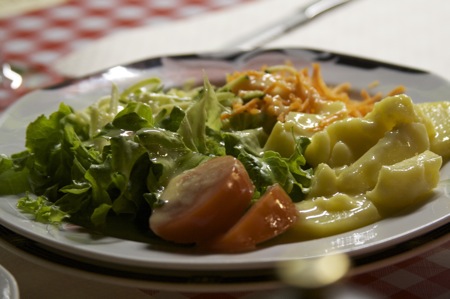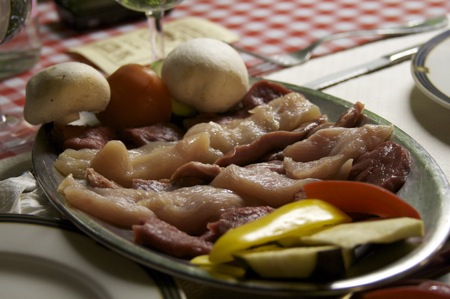 We went with 2 beef dishes and 1 mixed dish sans sea food.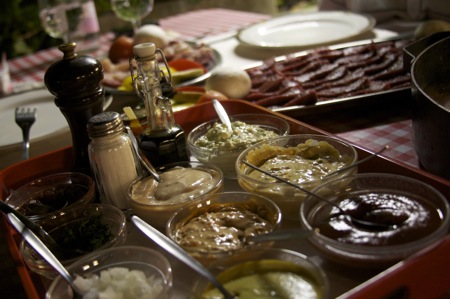 The food was delicious and the accompanying sauces tasted good. The process of grilling the meat was fun and a nice change. I enjoyed it.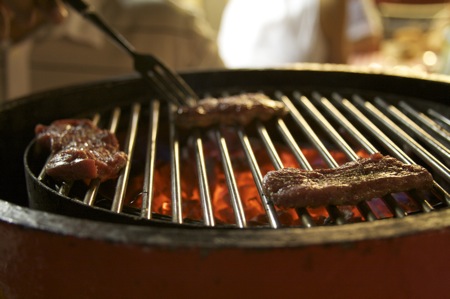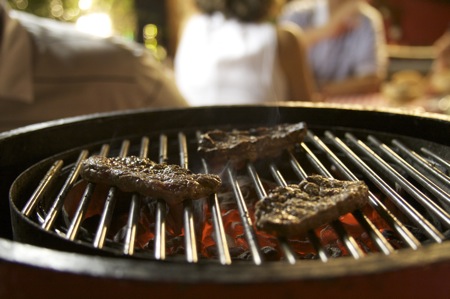 The service was friendly, very friendly, and the terrace was nicely set with a ceiling covered with grape vines and leaves.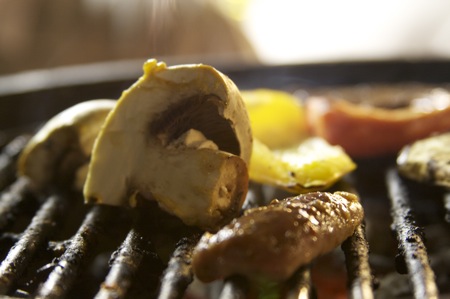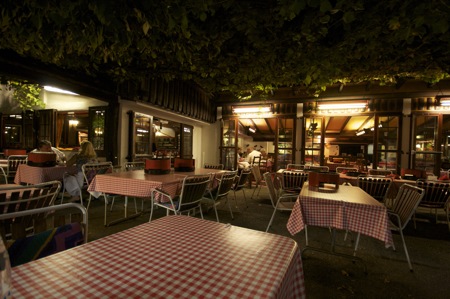 There were 2 other Kuwaiti families there. I guess Noga Hilton are still recommending the restaurant to its customers. Both families came with taxis.
I liked the restaurant and would definitely recommended it to friends and family.
Click for the the restaurant's Website and Location.
Thanks 9K2HN.
This entry was posted on Wednesday, August 6th, 2008 at 4:40 am