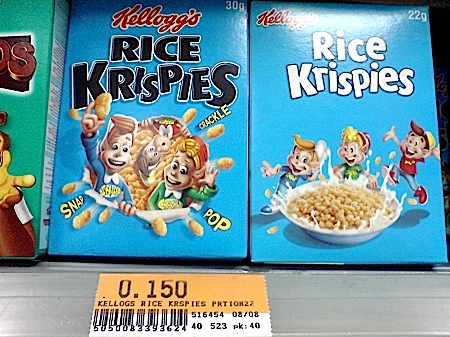 The other day Abdullah was in Bayan Co-Op and he found this, i wont say more about it, but do they think we are that dump?! me7na zaydeen las3aar bas ha ?! benqalel el kameya! (The price stays the same but the amount is less.)
Can anyone explain this?
I'll keep you with the rest of the pics.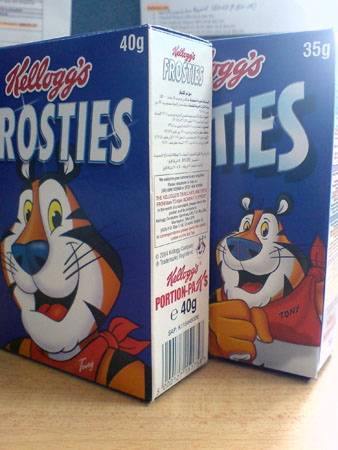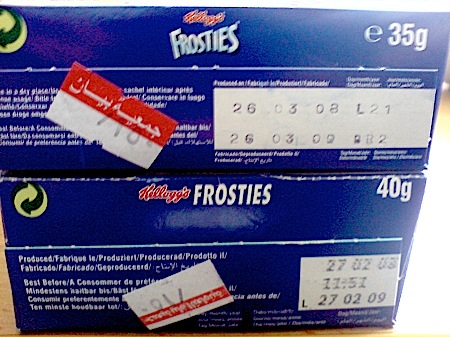 35g for 150 fils and the 40g for 150 fils too?
Anyway Thanks Abbdullah
This entry was posted on Friday, August 29th, 2008 at 12:01 am