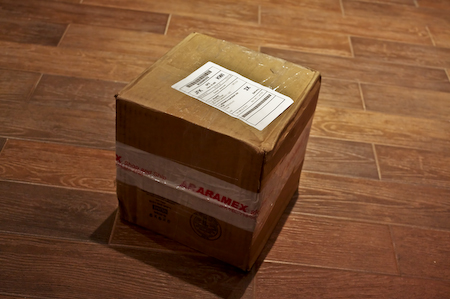 The photos should tell the story, YES FINALLY the long awaited Blackberry BOLD is here, I received it today from Aramex (no more USWS).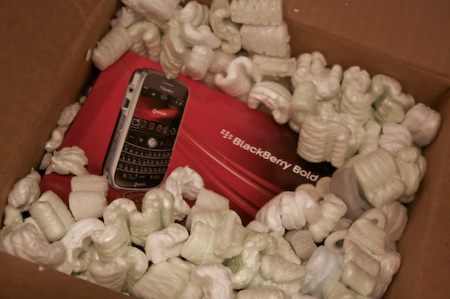 Its branded with the Canadian Rogers Network but i got it unlocked! 🙂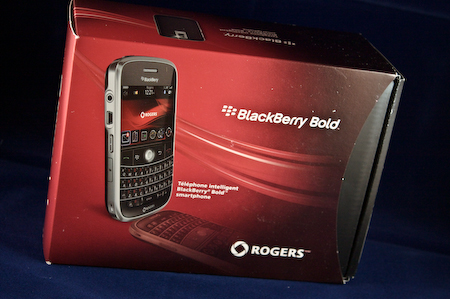 The difference between the bold and the curve is:
Got 3G.
Amazing screen.
Built in GPS.
New OS 4.6.
Built in HTML Email viewer (More advanced than the one in the curve) .
Comes with MS Word, Power Point and Excel.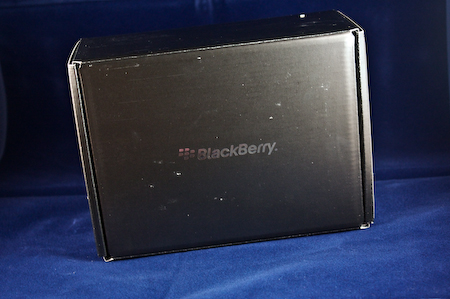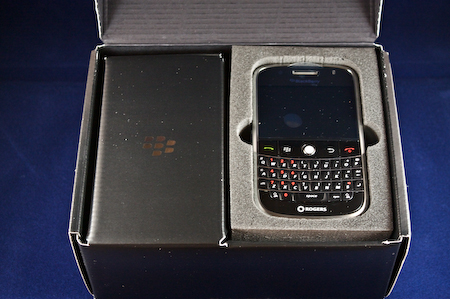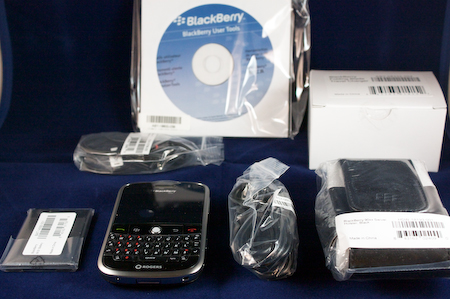 What comes in the box:
Blackberry BOLD.
USB cable.
Charger.
Leather Case.
Hands free.
CD & manuals.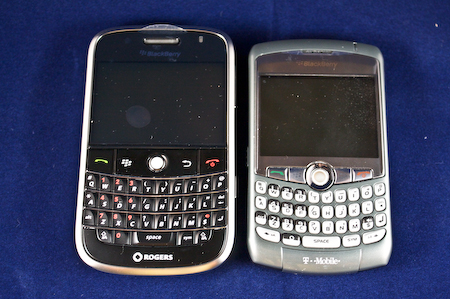 Here it is side by side with the curve, it looks a little bit larger than the curve.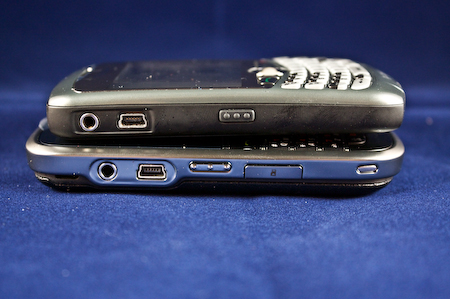 But its thinner than the curve.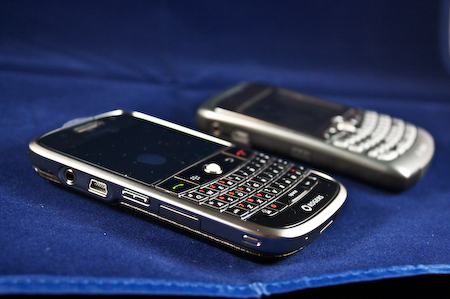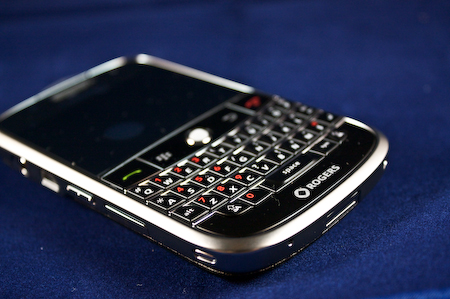 This is the first blackberry device that impressed me with its build quality.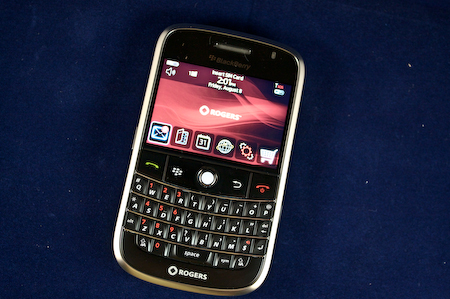 Finally, from the first impressions i can give it 4.5/5.
I agree with this:
"this is RIM's best phone ever. Does that mean it's the phone for you? If you're a BlackBerry fanatic, yes—it really is the phone you've been waiting for, if you're not hoping RIM radically changed the recipe. Because they didn't. It's cleaner and brighter, but it's not an overhaul by any means. It's a more powerful and beautiful distillation of the same experience." – GIZMODO
if your intersted you can get one HERE (this is the site i've ordered my curve from) it cost around KD 250, including the Aramex shipping cost.
This entry was posted on Monday, September 8th, 2008 at 4:52 pm