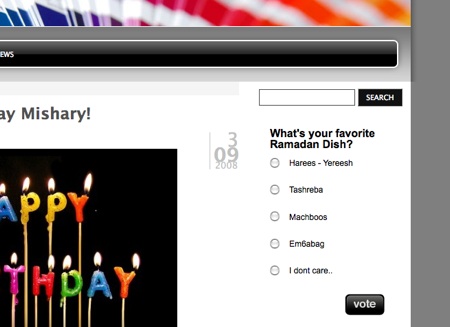 We've just added a poll, you can see it on the right side bar. We're going to start a new poll every week for you to vote, starting today. 🙂
This week's question got to do with Ramadan. Which Ramadan dish is your favorite?
Edit:
The poll acts weird on Safari and some mobile phones. We'll see what we can do about that soon inshallah.
This entry was posted on Thursday, September 4th, 2008 at 1:57 am