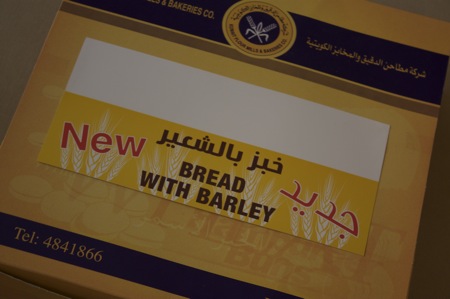 As the topic said, for the the bread lovers, Kuwait Flour Mills & Bakeries Co. introduced a new kind of bread, made with barley.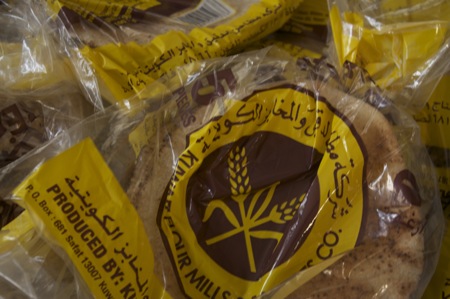 For those who care about the nutrition facts:
Serving size is 50gm.
Total Energy: 140.4 Cal.
Carbohydrates: 26.6 gm
Protein: 6.6 gm
Fat: 0.86 gm
Dietary Fibre: 1.1 gm
It cost 100 fils/pack.
This entry was posted on Wednesday, September 17th, 2008 at 12:13 am