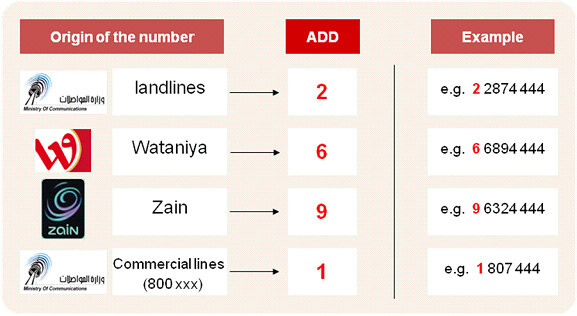 As of today Zain and wataniya have added an 8th digit to all their subscribers.
UPDATE 1:
I just found that i posted about it long time ago with more details, click HERE
UPDATE 2:
For those who are wondering how to update their contacts, Q8Ba7th has done a great program that will update your contacts automatically. Click HERE to download it.
This entry was posted on Friday, September 19th, 2008 at 4:47 pm