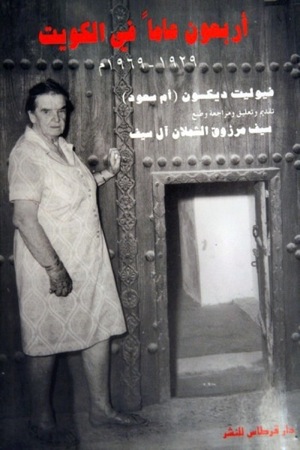 My father just gave me a book '40 Years In Kuwait' by Violet Dickson / Om S3ood. I've been going through it's pages for the last hour and a half and I would like to share this paragraph on p147 with you guys:
We went to our yearly camping spot in the desert (Arifjan), but this year camp was different for me coz I had an objective in mind; I wanted to collect every flower, dry it, and then put in the special preserving package Mr. Horwood gave me and then send them to the Kew Museum in London.

I saw a purple plant, it wasn't too rare, "Khzama," was what 3amsha used to call it. Khzama means nose earrings, It is called that coz it's seed look like a Khzama. I sent the first batch of flowers after the spring of 1933 to the museum and it turned out that this specific flower wasn't known before and had no records, and I was very happy to learn afterwards that Mr. Horwood (Museum manager) named it after his last name and mine's, he named it "Horwoodia Dicksoniae."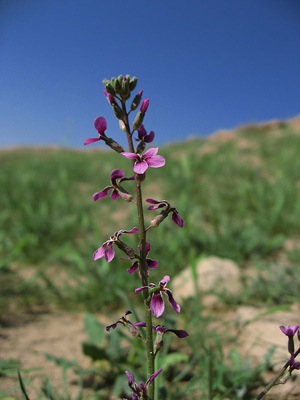 This is the flower Mrs. Dickson (Om S3ood) saw and sent to london 75 years ago.
This entry was posted on Tuesday, September 23rd, 2008 at 5:51 am