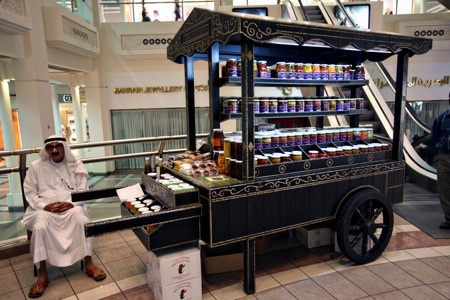 We saw this guy next to his cart in Al Aali Mall in Bahrain and my friends told me that I have got to buy some before we return to Kuwait. The guy was so nice and fun to talk to (just like all the other Bahrainis) and when we asked to take pictures he didn't mind at all.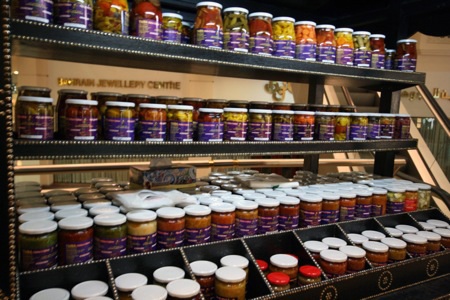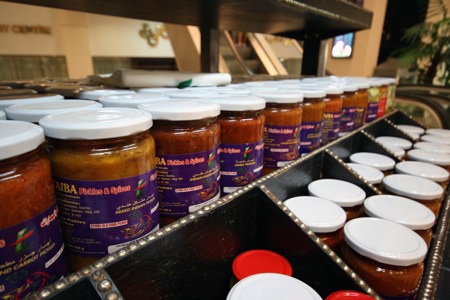 I bought 5 jars of pickles, I couldn't resist. I bought a green chili with lemon pieces, a red chili (ma3boch), a tomato pickle, mango pickle and a dates pickle! the dates (khalal) pickle, according to the seller, was made especially for his customers from Kuwait. I had to buy it.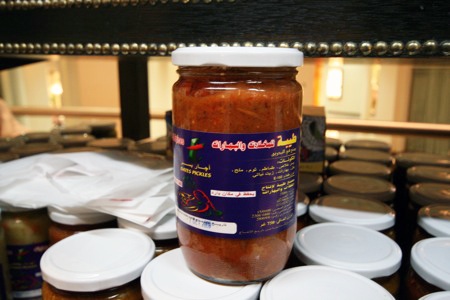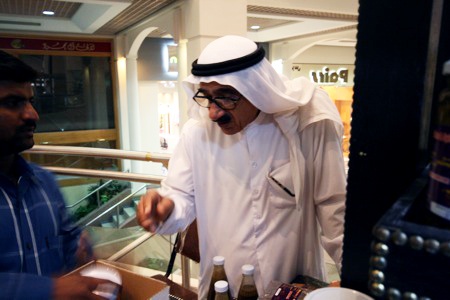 I seriously wish I could say some good words about the pickles we bought from the guy, he was so nice and deserves some praise but… I went through the pickles (haven't tried the dates yet though) and found them a complete mess. They're flavorless.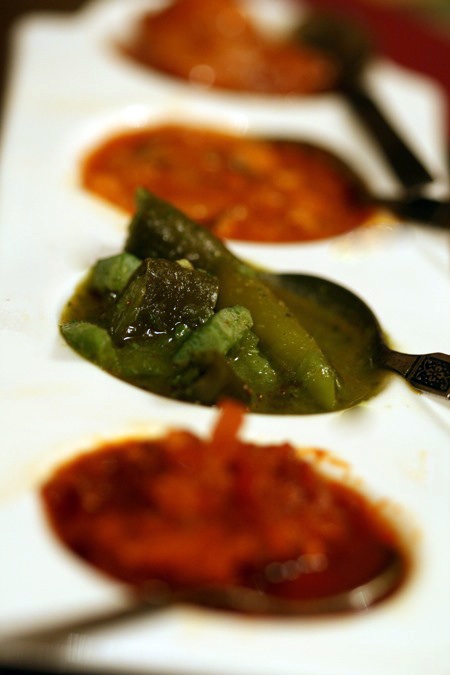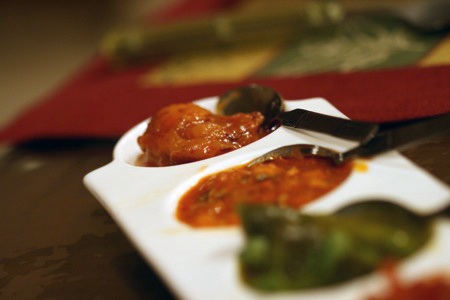 Nothing bothers me more than a flavorless dish with identity crisis. They weren't spicy, nor salty, nor sweet and not even sour. They were as bland as a marag without bamya! I think buying the pickles was a wrong, very wrong idea.
I was told that the 'Taiba pickles & spices' brand is available in Kuwait at some of the co-ops.
This entry was posted on Friday, October 31st, 2008 at 5:28 am