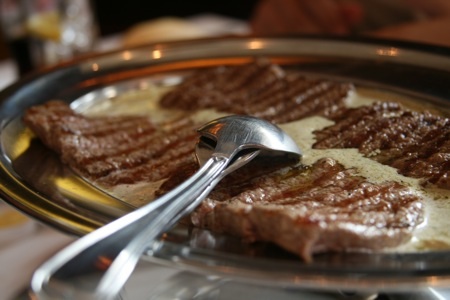 Usually when a restaurant opens in Kuwait and is a franchise it becomes a hit for awhile and then deteriorates. Just like Nino and Entrocote of Alfanar. But when we went to Café de Paris in Albede3 last thursday, I was surprised with the improvement.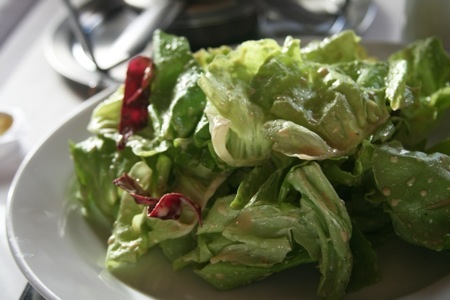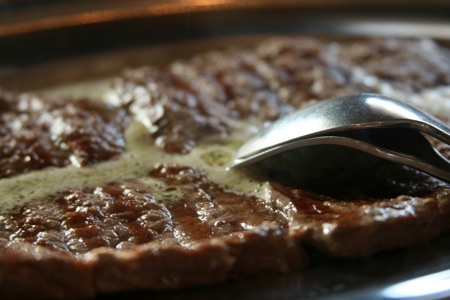 We went there when the restaurant first opened, and it was nice, not as good as the one in Geneva but it was OK (not that the one in Geneva is great in any way but at atleast it stayed unchanged for years and I appreciate that). A couple of months later we went back again to find that it introduced 2 other options beside the beef: Chicken and Fish. That day the meat was very thin and stringy. I lost interest since then.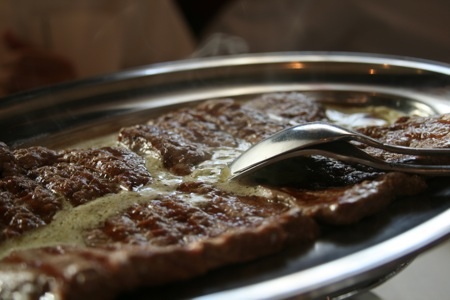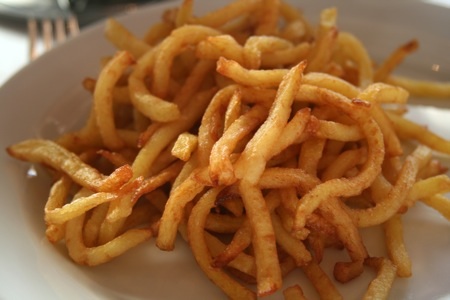 Last thursday we went back again. The food had really gone up, quality and taste wise. The Fish and Chicken options are now gone. Their french fries was amazing, we all just loved how it tasted almost like it was sweetened. And the meat is tender, even before you start chewing, just as soon as you cut the meat you'll notice that it's good quality. One thing they could've done better though.. Actually 2 things..  Bigger trays for the meat, And.. When we need an extra table attached to ours for the 5 of us to sit comfortably we shouldn't have to wrestle with the waitress.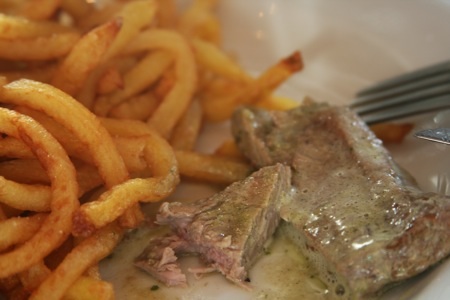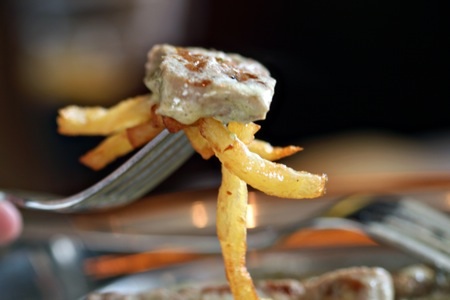 It's really good and refreshing to know that they're still trying to maintain and regain their customers, even after the fact that it is now half the place it used to be with much less tables than before.
This entry was posted on Monday, October 27th, 2008 at 5:54 am