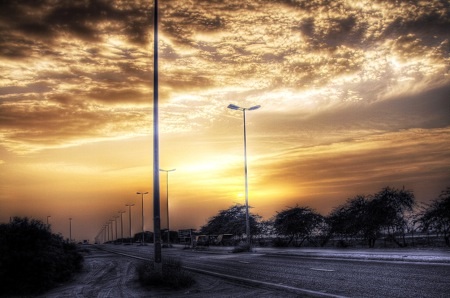 The 'Great Kuwait Sunset Challenge' has been launched a few days ago by our fellow blogger, intlxpatr. If you have good sunset photos and you wanna participate in this challenge, you can do so by sending her an email and she'll post your pictures and we're all gonna vote, somehow, and she'll decide which photographer has the best shots.
I've learned that photoshopping an image is considered cheating, and I also learned that I don't have a single good sunset photo! except the one above, but that is photoshopped to death, so..
I will try and take some pictures of sunsets. You do so too!
For more information on the challenge or if you have a question, go to intlxpatr.
This entry was posted on Tuesday, October 7th, 2008 at 4:55 pm