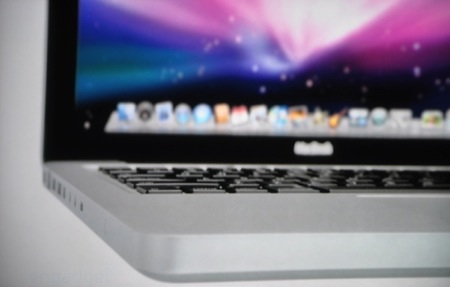 So Apple's long awaited event took place this evening around 8pm (our time) and the following are some of the results:
New revamped macbook pro with many new features.
New silver macbooks that look exactly like the pro line have been introduced, and dropped the black ones.
Macbook air. upped the harddisk to 128gb and added a mini display port.
New led backlit Cinema Display with a magsafe to power notebooks, a 2nd USB port and a display port.
Personally I was most concerned about the new macbook pro line, since I just bought mine 6 months ago, and honestly, I thought I'd be a bit more jealous, but I'm not. I've always hated the black keyboard on the Air's, but then again, I'm really impressed with the new mouse button (now THATS innovation) and the new improved battery life.
To know more about the event in details se ENGADGET's live feed.
This entry was posted on Wednesday, October 15th, 2008 at 12:43 am