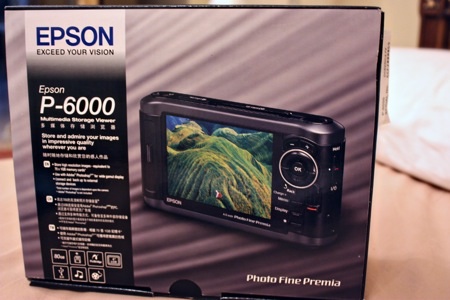 My friend just got the Epson p6000 and was showing it to me the other day. It's a multimedia storage and viewing device with 80GB harddisk. At first I wasn't sure what to use it for, but after playing around with it, I thought it'll be a very good thing to carry around in the camera bag. You know, it'd come in handy at those times when you've just finished taking pictures and you want to view them but the laptop isn't around.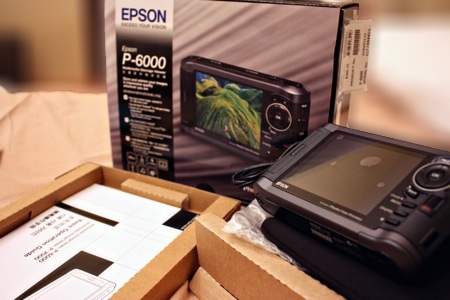 The build quality is very good, it's solid and relatively light. The navigation is easy. It has 2 (big and small) USB slots, 4″ screen, 2 slots for CF and SD cards, audio and video outputs. It can be used for viewing movies and listening to music. (DUH!)
You can edit the images with it. The RAW can be edited extensively, but JPEGs are limited to the available presets. You can also hook it to a printer and print stuff directly off of it.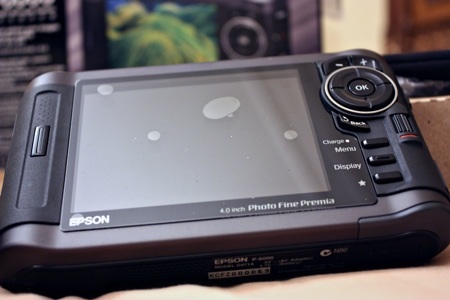 The thing I liked the most was how It was easily recognized by my laptop, no installations needed and no hassles. An icon appeared on my desktop the same way it appears when I plug in a flash memory. Furthermore, after plugging it to the laptop I inserted the camera's CF card and another icon appeared on the desktop containing all the images. i.e works as a card reader.
2 cons though.. It's expensive (KD160) and has no touch screen. Other than that it's a good device for storage, listening to music, watch videos and view and edit pictures.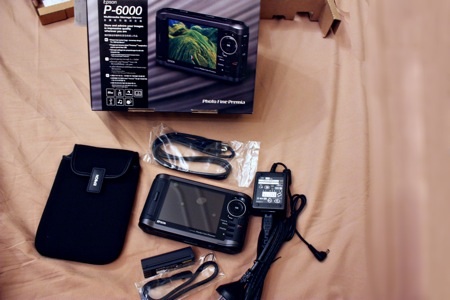 What's in the box:
Epson P-6000
User Manuals
USB 2.0 cable
carrying case
wrist strap
Rechargeable Lithium-Ion battery
AC adapter
For more information and to order click HERE.
Thanks Sulaiman. Tkasra bil3afya 😛
This entry was posted on Sunday, November 23rd, 2008 at 7:26 pm