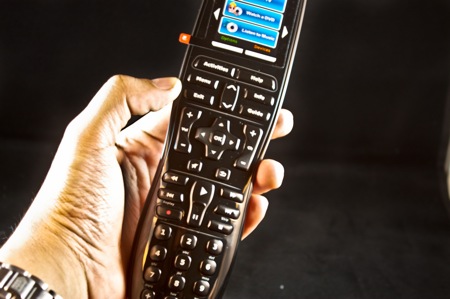 Long time ago i was looking for an all in one remote control to get rid off my 4+ remote controls, then a few days ago me & Ali went to Hawali and we spotted Best Buy (the Kuwaiti version), it was the first time for me in Best Buy KWT. I liked it, it was well organized with an up to date gadgets i even saw a variety of Logitech's Universal Remotes.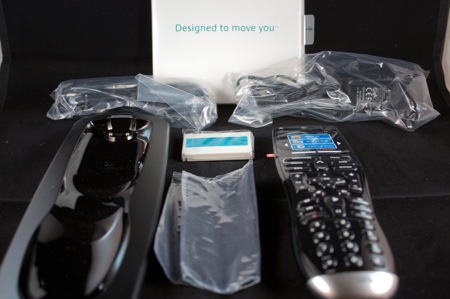 What comes in the box:
Harmony One remote control.
Base station.
AC adapter with 6′ DC output cord (DC Output: 5V/0.8A).
Lithium-Ion rechargeable battery (950mAh/3.7V).
63″ USB cable with in-line noise filter (has a USB Type A connector on one end and a mini-USB "Version 2.0" connector on the other end).
Cleaning cloth.
Logitech Harmony Remote 7.4 software disc (for Windows Vista/XP/2000 and Mac OS X 10.3+)
Harmony One Installation manual (English/Spanish/French/Portuguese)
Logitech Harmony One Features Guide.
Harmony Customer Support numbers.
Information booklet.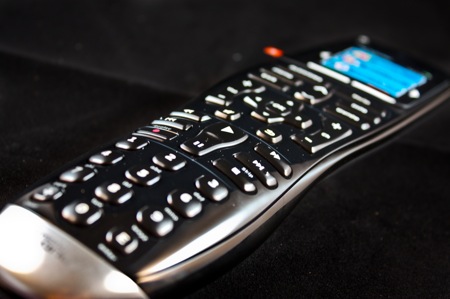 After using it for around 4 days i noticed the following:
Pros:
Sleek design
Sharp LCD that offers a touch-screen interface
Web programmable via Windows or Mac PCs
excellent button layout and design
rechargeable lithium-ion battery and docking station.
Cons:
Little bit pricey.
Touch screen requires you to look at the remote to be sure you hit the correct buttons.
Glossy black finish shows fingerprints.
It is available in Amazon for around KD52 (without Aramex shipping) and i bought it for KD55.
This entry was posted on Thursday, November 6th, 2008 at 12:03 am