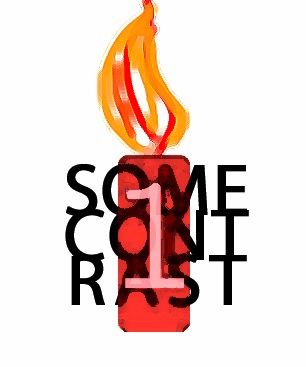 We've completed our first year in the blogosphere. It's been an extraordinary year for Me and Mishary. We'd love to thank you all for the love and support.
We wanted to make some changes to the theme for this occasion, but that proved to be impossible since me and Mishary we both suck at designs and graphics.. But thanks to Ahmad, we managed to do a tiny beautiful change. We changed the background color to black. I thought that was a nice facelift (If you can't see it, then you should hold the shift key and click refresh). I hope you all like it, coz to be honest, thats the only change you're going to see for a loong time 😀
We've also added Ad spaces on the right. If you want to place your ad in one of the boxes feel free to contact us.
Again, thank you guys for this past amazing year. We appreciate all the help we've been getting from all of you guys. We really do.
This entry was posted on Wednesday, November 5th, 2008 at 1:37 am