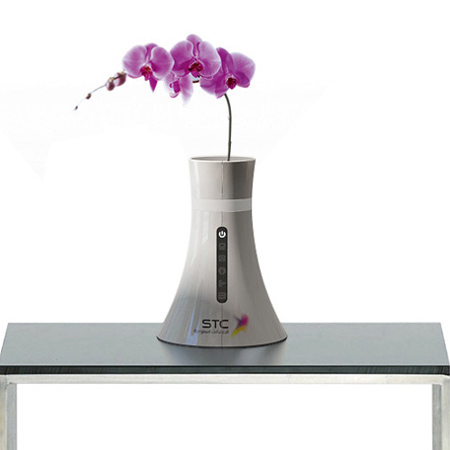 Taken from Dezeen:
"Saudi Arabia-based telecommunications company STC have designed a wireless internet router that can also be used to hold flowers.

STC (Saudi Telecom) was in need for a unique router design that would provoke a positive emotional response. Wireless internet, Voice over IP, land line telephone and wired DSL are all incorporated into this elegant device."
If this is true then I hope it doesn't get released in Kuwait coz a router/vase is so not what we're looking for at the moment. I think it's cool and important that they're thinking different, but imo it's more important to actually come up with cool ideas instead.
Check the comments here. Hilarious!
Thanks DVLz.
This entry was posted on Tuesday, November 25th, 2008 at 12:00 am