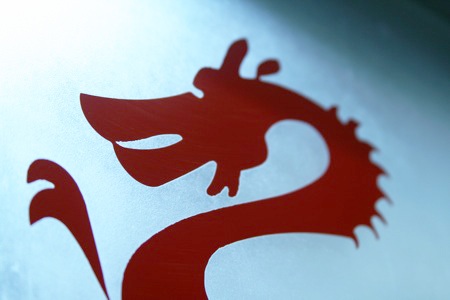 We received an email from the owner of Wok Master some time ago to try out the restaurant, and we kept postponing it till we finally decided to give it a try yesterday. Me, Mishary and INM tried so hard to find the place! We went up and down the street twice and had to call them once and then finally found it by accident.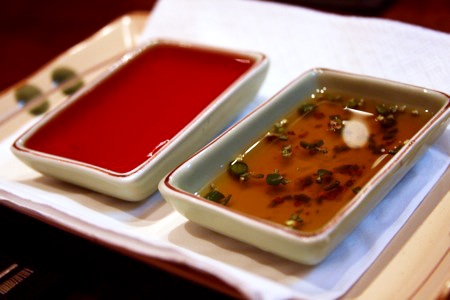 We were planning on taking the food and have it at my place but then we saw that the place had one table in there (literally, one table) so we decided to eat there.
We ordered the Prawn on toast, Fried prawns, Vegetable spring rolls, chicken sweet & sour, Beef black pepper sauce, Duck in oyster sauce and 2 plain fried rice.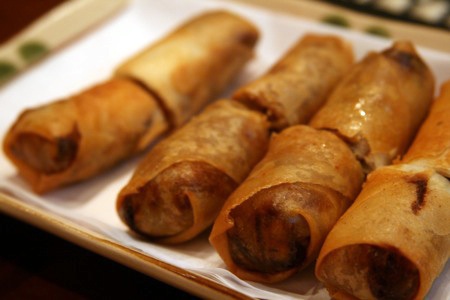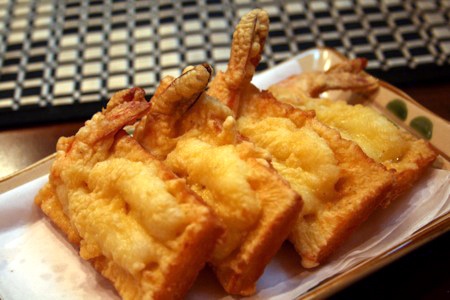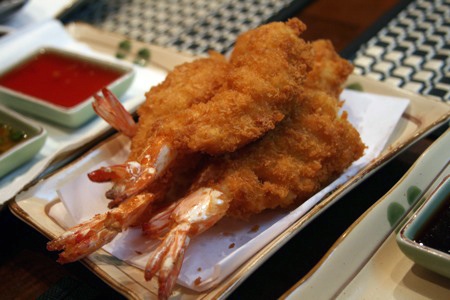 The prawn dishes were superb. INM complained about the eggy taste in the prawn on toast, but i felt it was perfectly done, I liked it a lot. The spring rolls weren't good. I couldn't really taste anything except the cabbage in it, and there was no sauce to go with them. I asked for the sweet chili sauce but they didn't have it.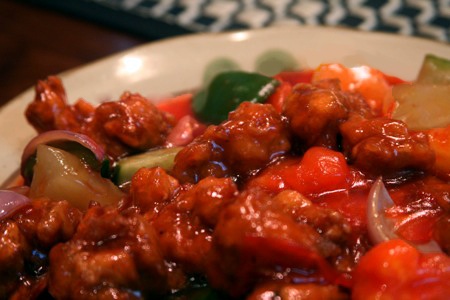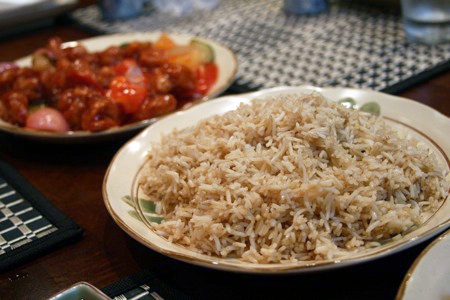 The chicken sweet and sour was done nicely. Bright red sauce, colorful vegetables, and crispy chicken pieces (I loved how the vegetables were barely cooked. They retained their bright color and crisp texture). Very good dish.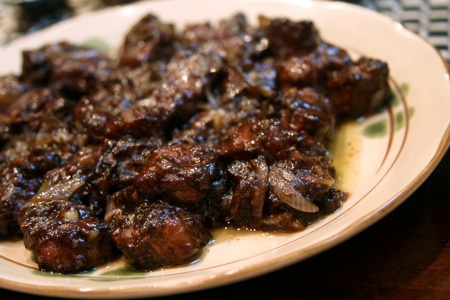 The Beef Black Pepper sauce was another dish I liked, but this time was for the quality of their beef. I always associate chewy and stringy beef with take away restaurants but that wasn't the case this time. The beef was nice and tender and the sauce was… peppery! there is no other way to describe it.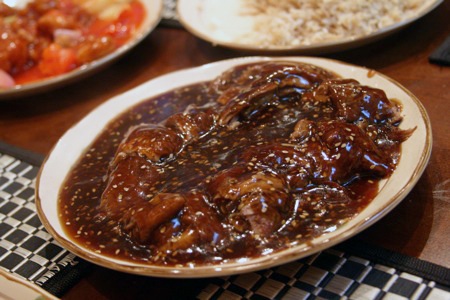 The Duck in oyster sauce was a big let down coz I'm a big fan of pecking duch with oyster sauce. The duck was way overcooked and wasn't cut the way it is supposed to be cut. It fell apart each time I tried to lift a piece. The sauce wasn't good either, it seriously lacked character or anything that'd make me order it again. It needs a complete makeover.
All in all, it was a good experience. Our bill was KD19. The restaurant was clean, the service guy was friendly and efficient and most of the dishes were delicious. It should be noted though, just in case, that this place isn't meant for dinning in, but for home deliveries and takeaways (Available in 6alabat).
Wok Master is located HERE.
Phone # 25750081
This entry was posted on Wednesday, November 12th, 2008 at 2:17 am