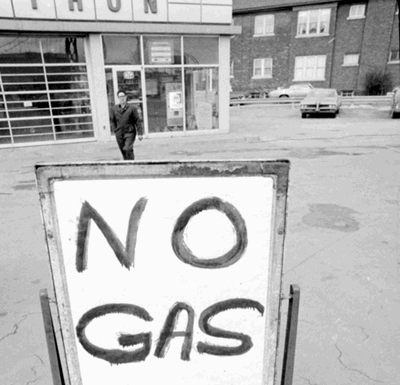 Can you imagine that the US in 1973 was thinking of taking over the oil fields in Kuwait, Saudi and Abudhabi?
Very interesting read:
"The United States government seriously contemplated using military force to seize oil fields in the Middle East during the Arab oil embargo 30 years ago, according to a declassified British government document made public on Thursday.
The top-secret document says that President Richard M. Nixon was prepared to act more aggressively than previously thought to secure America's oil supply if the embargo, imposed by Arab nations in retaliation for America's support for Israel in the 1973 Middle East war, did not end. In fact, the embargo was lifted in March 1974.
The declassified British memorandum said the United States considered launching airborne troops to seize oil fields in Saudi Arabia, Kuwait and Abu Dhabi, but only as a "last resort.""
"As outlined in the memorandum, military action would be relatively straightforward: two brigades were estimated to be needed to seize the Saudi oil fields and one each for Kuwait and Abu Dhabi. In the case of Abu Dhabi, the Americans might ask for British military cooperation.
The greatest threat would arise in Kuwait, the document said, "where the Iraqis, with Soviet backing, might be tempted to intervene."
Read more HERE.
Thanks sfsa78.
This entry was posted on Wednesday, December 3rd, 2008 at 12:25 pm