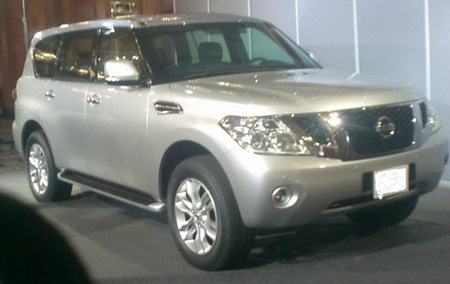 I was reading Buzberry's blog and found out a spy photos of the upcoming Nissan Patrol (semi Land Cruiser) which will be released soon. I don't think its the best time for the people to be released these days since most the people are out of cash

.. for more pictures click below. 
Update: It seems Mark also posted about it.
This entry was posted on Monday, December 22nd, 2008 at 12:27 am