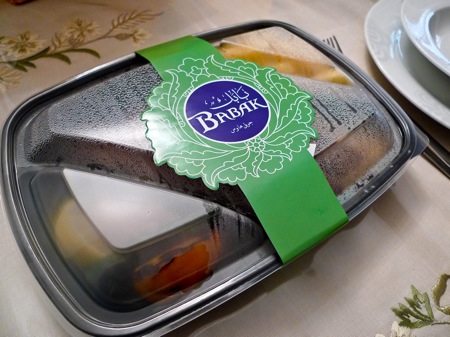 Usually whenever we want some iranian food delivered to our house we order from Marafi's, But since 9k2hn was telling us about this Babak restaurant and how well is their presentation, we figured we'd order from them this time and give them a try.
I was expecting the packaging to be slighly better than Kabab Alhejja's.. you know the white foam boxes wrapped in strings. But this one went well above my expectations. It was very nicely packaged. I leave you with the pictures now.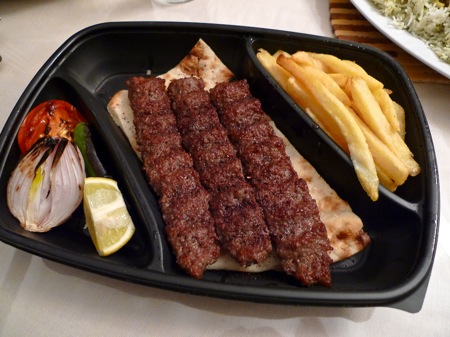 The kabab tasted like Marafi's but it was a bit dry.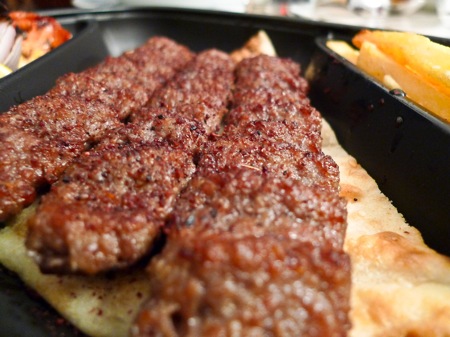 It would've been perfect had it just been a little tenderer 🙂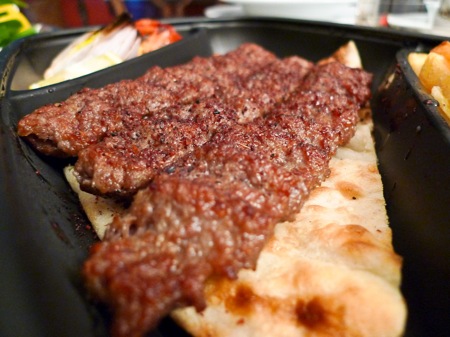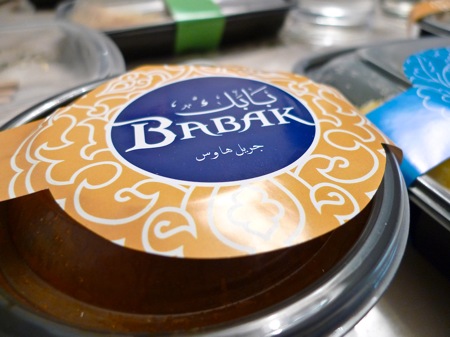 The stew (marag)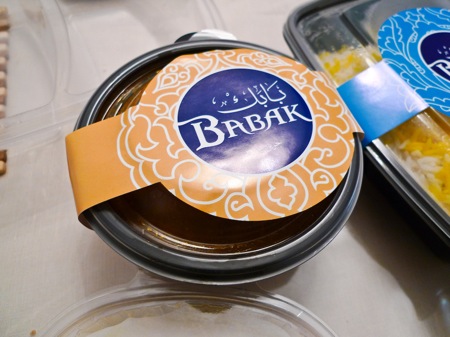 Sabzi (marag shabzi)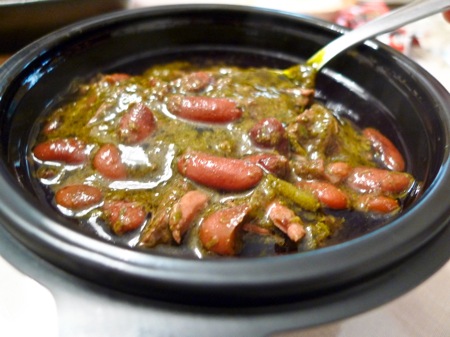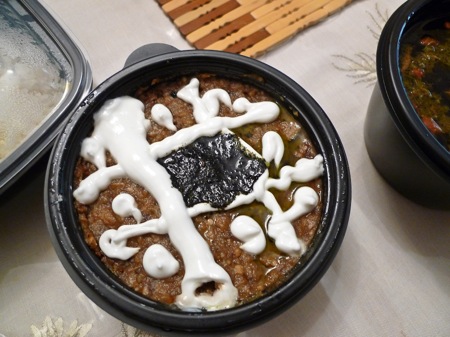 This is the eggplant with meat dish (Halim Bathenjan). I didn't enjoy this dish very much, I think the absence of the crispy fried onion on top (garnish) was a big factor, and the other thing was the eggplant, it overpowered everything.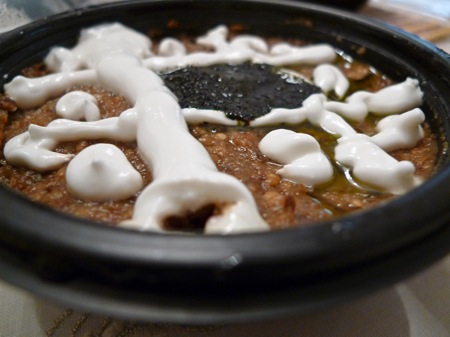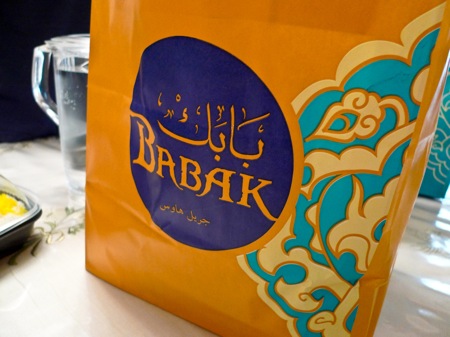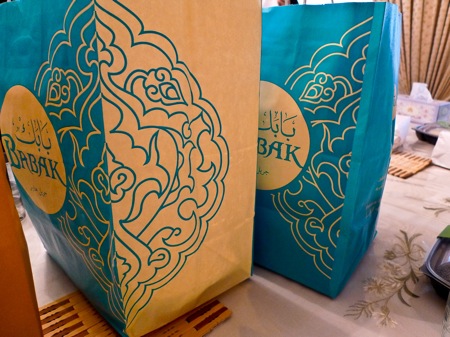 Even the bags.. I especially loved the bags 🙂
I know it wasn't perfect, but nothing is. I will order from Babak again coz overall I liked it.
Their # 22255222 They deliver.
Thanks Ahmad for taking the pictures 🙂
This entry was posted on Saturday, December 6th, 2008 at 8:37 pm