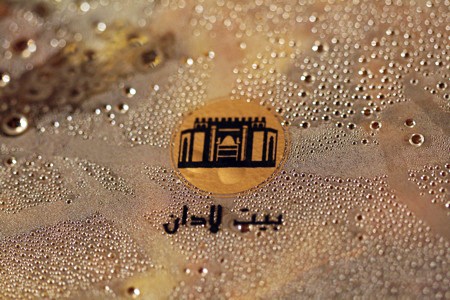 My cousin recommended this new restaurant and said it specializes in Kuwaiti food. I gave it a try.
It arrived after 45 minutes as promised. I ordered 1 Muchboos Laham and 1 Shabzi stew. Speaking of shabzi.. I've been looking around Kuwait for a good marag shabzi but I haven't come across a really good one yet. All of the shabzis I've tried weren't so good.. any recommendations??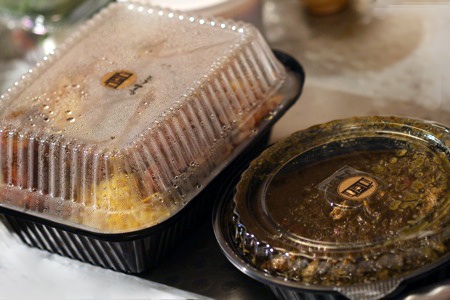 Anyway, The packaging was nice and the food looked very appetizing (much better than the pictures you're seeing).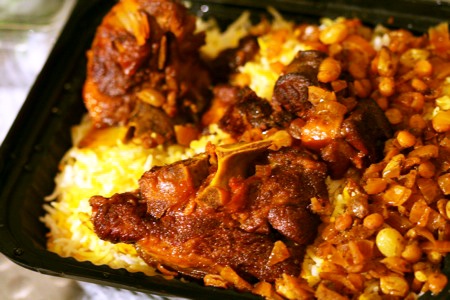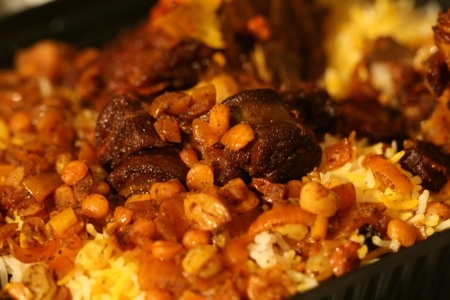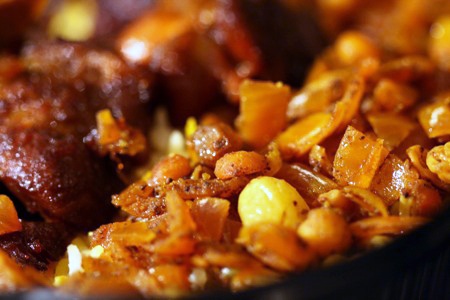 The muchboos laham.. The rice was cooked nicely, not hard and not soft, the meat was very tender too, but when I started eating I couldn't taste a thing. There was no flavor. The rice was flavorless and had nothing to do with the meat, no muchboos flavor whatsoever. I think they use this rice for all their dishes and thats why it was bland. The meat was such a waste, I thought it was of a good quality. It looked very good and was very tender but then again had nothing to do with muchboos laham. I hate it when Kuwaiti restaurants do that, cooking everything separately to save time and money.
The Shabzi stew (Again it looked much better than the picture above) Did it look like a marag shabzi? Yes. Did it taste like marag shabzi? NO. It was awful and one of the lamest shabzis I've ever tried. It had too much lemon in it that it overpowered everything else.
The 2 things I liked were their fast delivery and the garnish on top of the muchboos laham (7asho).
I don't recommend this restaurant.
It's located in Aljabriya. I don't have it's phone number at the moment coz I threw the brochure as soon as I was done with the disappointing meal.
This entry was posted on Thursday, December 18th, 2008 at 5:24 am