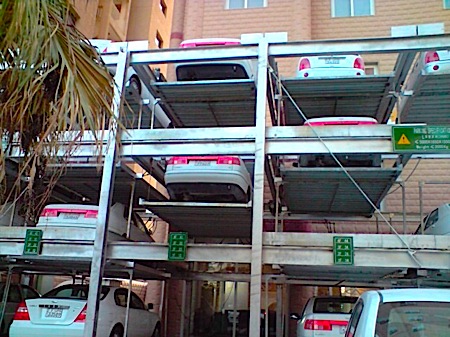 Ali just spotted an elevator parking near Villa Fairoz.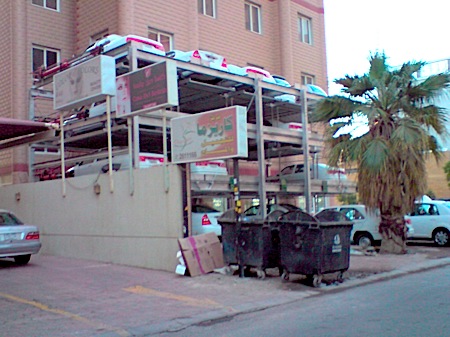 It was actually under testing and not officially launched. I remembered i saw this one when i was in Tokyo in 2004 and it took us 4 years to get this technology to Kuwait. I think a 4 years lag is not that much looking at the gap in technology between Kuwait and Japan 🙂
Thanks Ali
UPDATE:
Ali also capture it in motion .. Thanks again 🙂
Incase the video isn't working, you can check it out HERE.
This entry was posted on Friday, December 5th, 2008 at 1:16 am