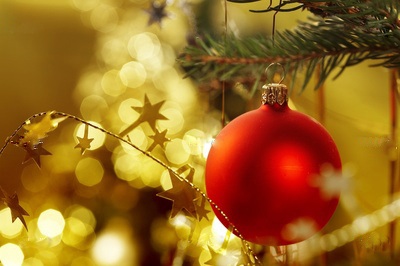 I enjoy listening to Christmas songs a lot, and because I'm not Christian, the songs for me aren't necessarily seasonal, I can listen to them all year long. I mean, I don't listen to them all year long, that would be overdosing, but when I do put on a song, I don't wanna stop listening. They're soothing and calming.
My absolute favorite classic Christmas song has to be O Holy Night, Mariah's version, which is in my opinion the ultimate version for the song. Another song on Mariah's Christmas album 'Jesus oh what a wonderful child' is also one of my favorites. I especially like her singing toward the end when she let it rip with some very soulful vocals. Other classic song sung by Whitney that I like is joy to the world, very nice rendition, she sung it for her 96 soundtrack, the preacher's wife, and thank God she did coz her voice back then was still in a good shape for this genre of music. Then there are the famous ones like Nat Coles' The Christmas song and Evlis' Blue Christmas… among others.
So anyway.. do you like Christmas songs? What are your favorites?
This entry was posted on Tuesday, December 23rd, 2008 at 5:32 am