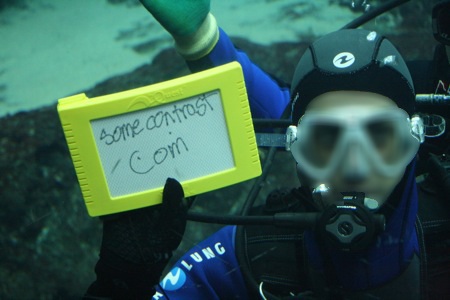 Our friends decided it was time for them to get to know the sharks a little better, so they went to the scientific center's aquarium, signed some release forms (stating that the center won't be held responsible if anything goes wrong), put on their diving gears and then dove right in. Me & HKR were there to document the experience with our cameras, you know, incase something interesting happens…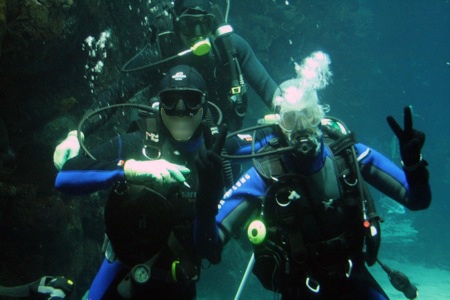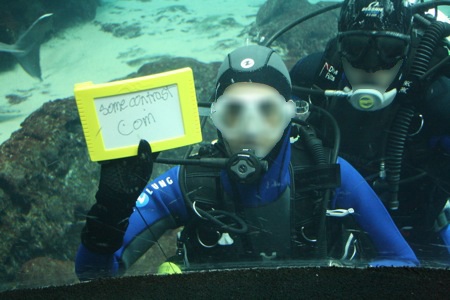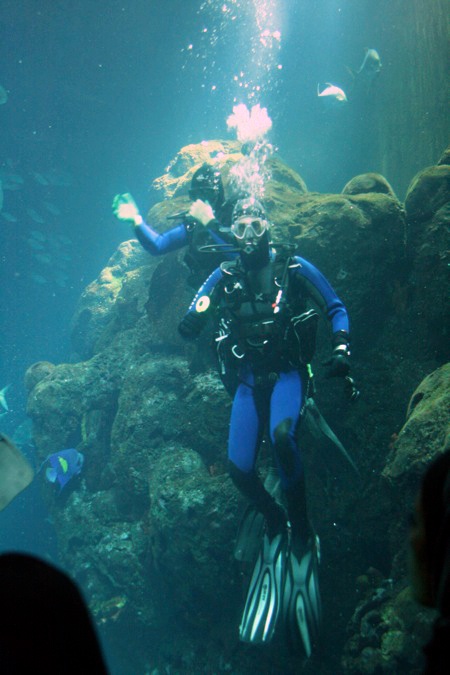 The place was crowded and the people (mainly kids) were shoving to get a better view. Our 2 friends dove in for about 35 minutes. The sharks were always nearby and never too far. There was only one way to make the sharks keep their distance which was by poking their noses and motioning with the white stick the instructor was holding (excellent precautions).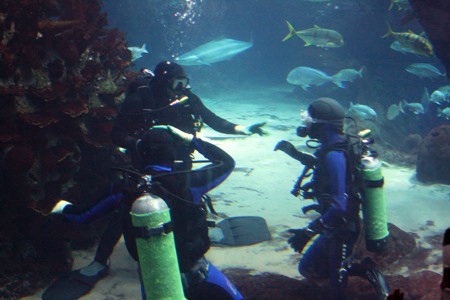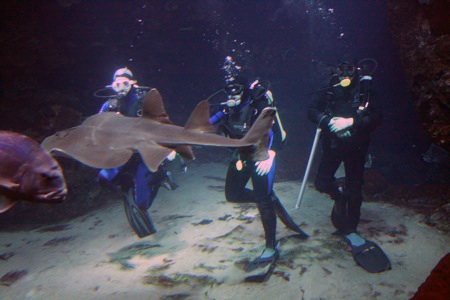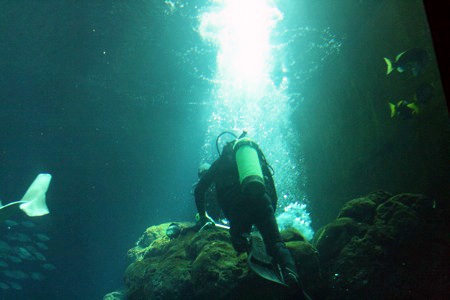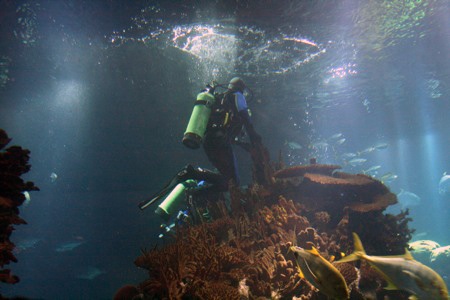 Personally I had a blast. Seeing them in there was priceless, and also listening to people's comments and questions was fun. People were asking about the divers and why they were there, and their friends had ALL the answers! e.g. "What are they doing?? They are feeding the fishes!", "Are they Kuwaitis? NO they're foreigners!":P and one person was even complaining that "how come they're leaving now! I just got here!".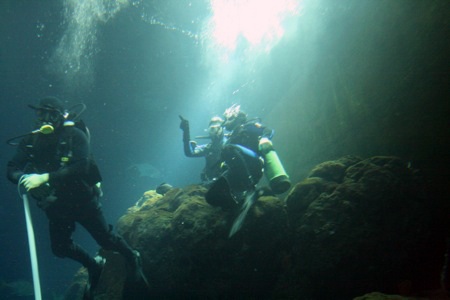 ^ "Is that a shark?"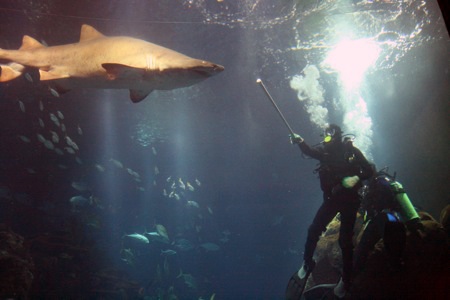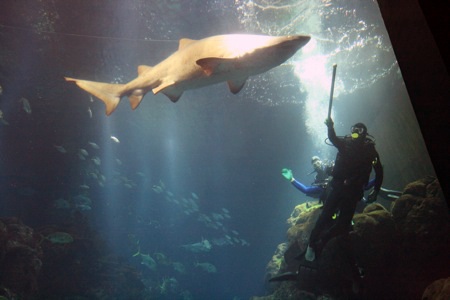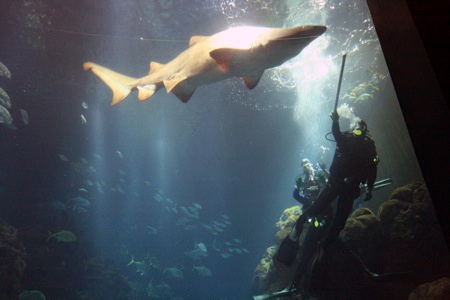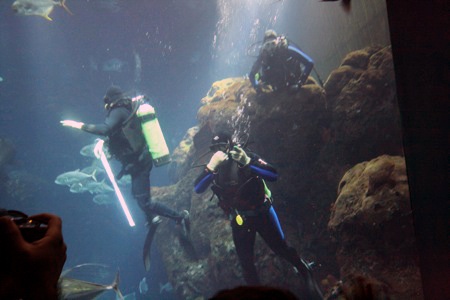 ^All clear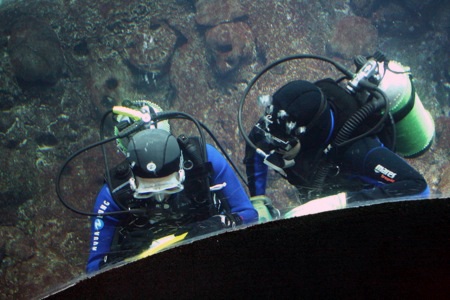 ^Writing on the little white board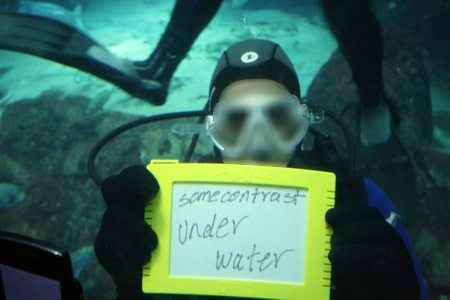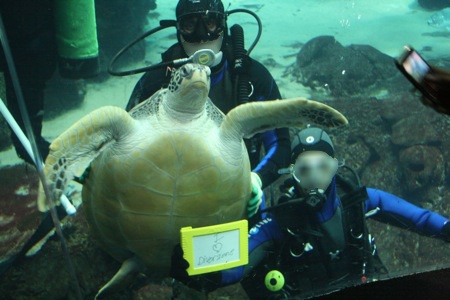 We had so much fun over there. Unfortunately I can't say the same about the turtle^ 😛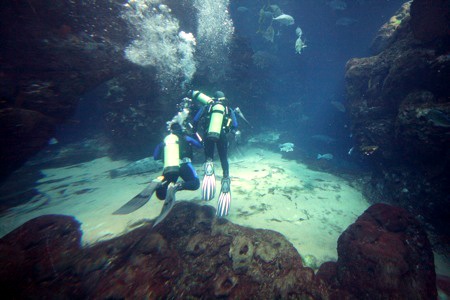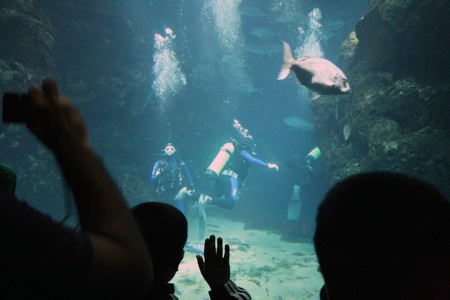 The kids loved the "show"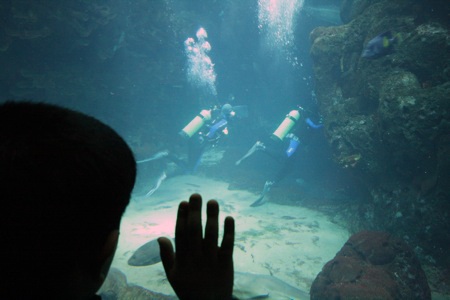 Update
If you're interested and want to experience the above you'll need to::
Get a diving license.
Contact kuwait scientific center 1848888.
Pay 30 KD for a 30 minutes in the aquarium
Thanks bo9ale7
This entry was posted on Sunday, December 28th, 2008 at 4:44 am