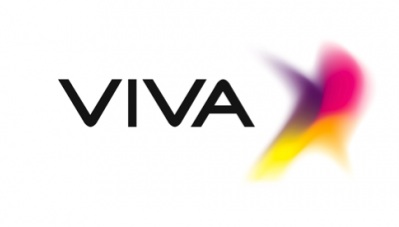 Taken from their website:
V-Net:
"Get high-speed Internet access on your laptop when you are on the move with VIVA 3.5G Data Card. It offers data transmission on laptop at speed up to 14.4 Mbps with V-Net (High-Speed Downlink Packet Access) coverage.
Two packages for V-Net:
Pay as you go package, activated by default for all type of subscribers. This package is rated per Kbyte, 1 fils per Kbyte.
Unlimited package, this package is for 27KD/month."
V-Link:
"When you plug a USB Modem into a laptop, it connects you to the web instantly. V-Link is a perfect option for Internet access on the go. Welcome the super slim and lightweight. You get freedom from wires and speedy Internet access on the move all in a tiny 30g V-Link Modem.
Just plug the V-Link into your USB slot and watch as everything auto-installs, it's quick and easy, and with V-Net you can get the Usave broadband Internet access speeds of up to 7.2 Mbps."
I don't know what is the difference between these 2 services except that in the V-Net there is no modem mention and the speed is up to 14.4, and on the V-Link there is the modem but the speed is up to 7.2.
Click on the links to read more about both the V-Net & V-Link.
Thanks Khalid.
This entry was posted on Thursday, December 11th, 2008 at 5:29 am