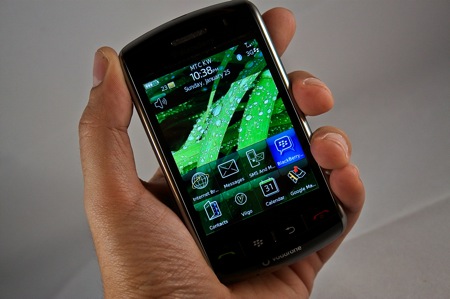 A week ago I received my Vodafone branded and unlocked Blackberry Storm which i bought from Ebay. I'm not a fan of touch screens phones, but since i found this with an unbelievable price of KD160 including delivery expenses plus shop&ship's, I became a fan. Just to give you guys an idea on why i thought this was a good deal, a quick comparison is Kuwait-Mall.com, they're selling it for KD297, almost double the price.
UPDATE: Have anyone tried to send mms with a Blackberry?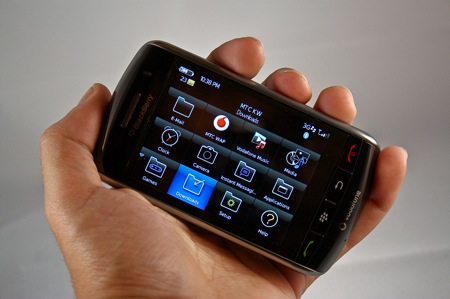 The differences between the storm and the bold are:
Touch screen.
Amazing large screen (better for viewing emails and surfing the net).
3.2 MP camera with auto focus.
New OS 4.7.
What comes in the box:
Blackberry Storm 9500 Phone
Battery
Travel Charger
Stereo Handsfree
USB Cable
Leather Case
Cleaning Cloth
CD-ROM
User's Guide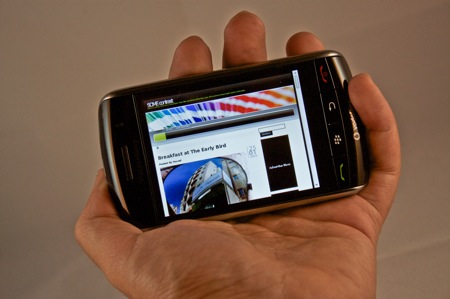 SOMEcontrast.com on my Blackberry storm 🙂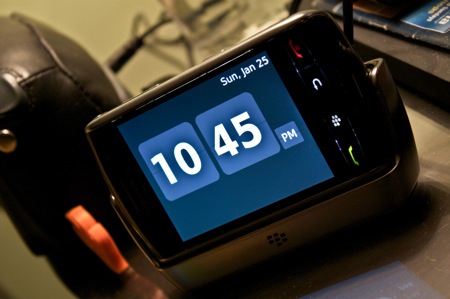 This is the most beautiful cradle i have ever seen! It charges your phone in a horizontal position which will turn your phone into an alarm clock once it's plugged in.
This entry was posted on Monday, January 26th, 2009 at 6:12 am