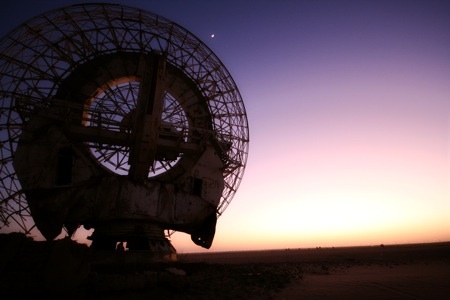 We were in Al Abdali for the new year's and on our way back we stopped by Umm Al Aish for some pictures. It was very cold and windy over there, and we had to take a very bumpy and sandy road to reach the big dishes. We could've used the paved road but the thing is, we didn't know it existed till after reaching the destination..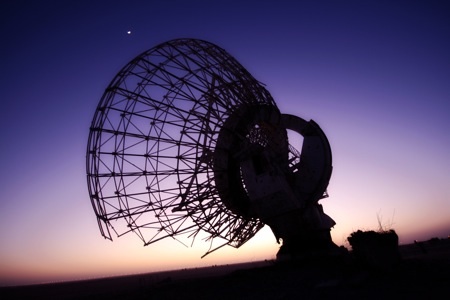 I read on this blog that: The Umm Al Aish station was built in 28-10-1969 and it was totally destructed by the Iraqis on 1990.
I'm annoyed at the fact that now, 19 years after the invasion, the government have decided to put an end to these beautiful buildings. They decided to tear them down and sell what is left of them. It's like we can't live without tearing all the old buildings in Kuwait down, like they're doing this on purpose to take every little piece of history away from Kuwait.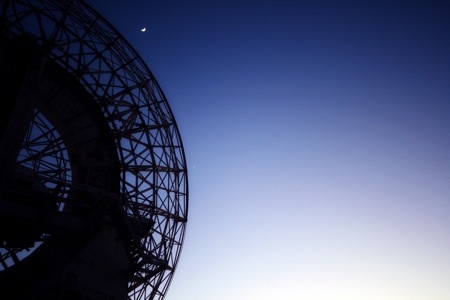 Anyway.. We took many pictures and the place was totally worth it, so if you ever found yourself not too far from Umm Al Aish, you've got to check it out up-close.
This entry was posted on Thursday, January 15th, 2009 at 1:01 am