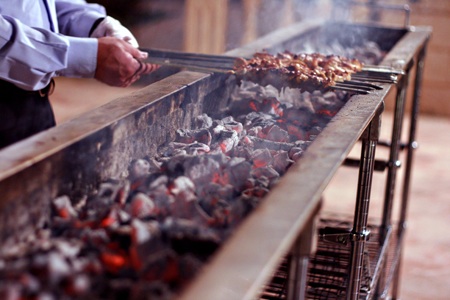 This is the guy I promised you guys to post about, His name is Abu Abdullah and he makes his living out of doing this home delivery kind of barbecuing. He brings all of his tools, meats and stuff and does the barbeque right infront of you.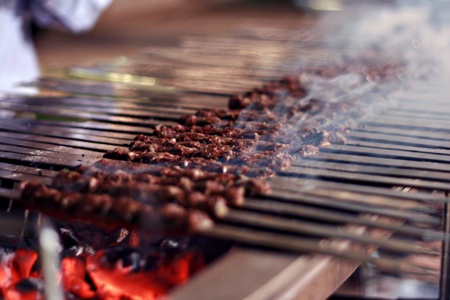 His grills includes Reyash (lamb chops), Kabab, Sheesh 6awooq (the chicken in the picture), sho2af (tikka), and Arayes (the sandwich in the picture below. It is minced meat+onion+tomatos+cheese, all sandwiched and grilled together).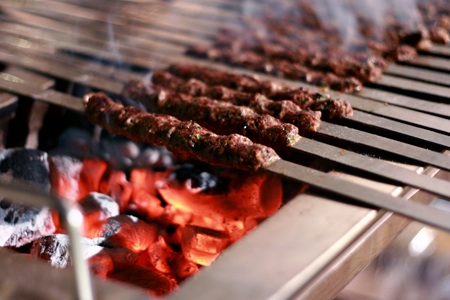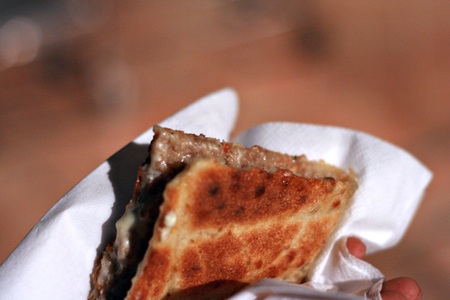 His Arayes are out of this world. Let me begin by saying I hate Arayis, I never liked them and never liked whoever ate them. But. and this is a a huge BUT, This guy's Arayes was a complete surprise. It was so delicious I couldn't resist eating every time someone offered me some. And I told Abu Abdullah how I used to hate Arayis until now and he said "You're not the first to tell me that. Often people come up to me and tell me how they never enjoyed eating Arayes till they tried mine." His are different.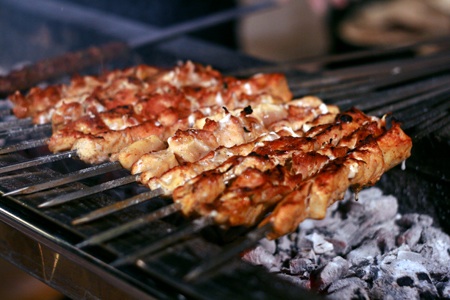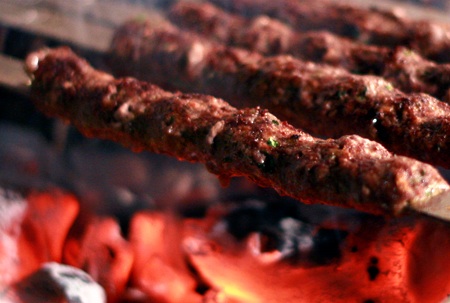 I was told that the guy charges KD 70 to do the barbeque for a party of 25 people. Pretty cheap, don't you think? Considering the quality of his food and the amount of people he serves. I think it's a real bargain.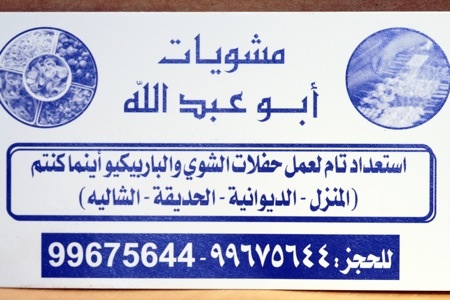 You should try this guy out. Highly recommended. You should book him early though.
This entry was posted on Wednesday, February 4th, 2009 at 12:59 am