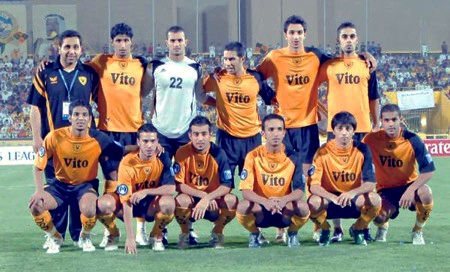 AlQadsiya football club received an invitation to participate in a major tournament held in Spain this summer (The real madrid friendly tournament). Other participants include elite European teams like Real Madrid, Barcelona, Manchester United, Arsenal, Liverpool, Bayern Munich, Ajax, Lyon among others.
Mr. AlHassawy, The clubs vice president, said that choosing AlQadisiyah to participate in this tournament had to do with the club's reputation and the fact that the team had won many titles in the last ten years across the region.
He also added that their acceptance of this invitation isn't final as of yet and is pending Alqadsiya board's approval.
*AlQadsiya is the first club in the region to be invited for this tournament.
Thanks Fawaz
This entry was posted on Monday, February 2nd, 2009 at 6:48 pm