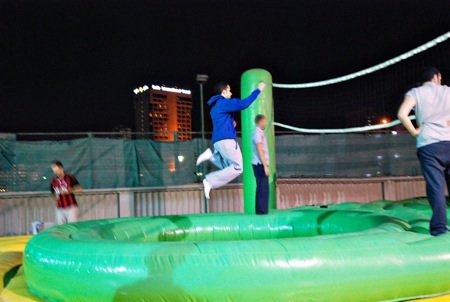 I wrote awhile ago about BosaBall when I first learned that such game existed. My friends and cousins have been playing the game lately and they're saying that it is so much fun.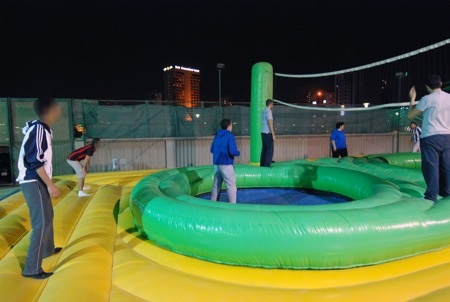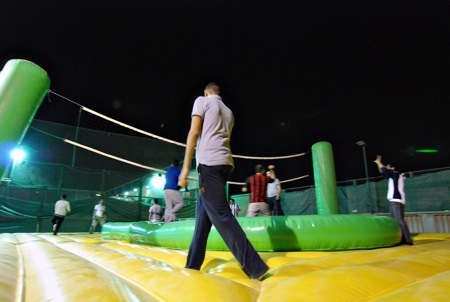 In this game both teams should consist of 5 players each. The use of both hands & legs are permitted.. and the fun part is that you get to do all that while you're on a huge trampoline!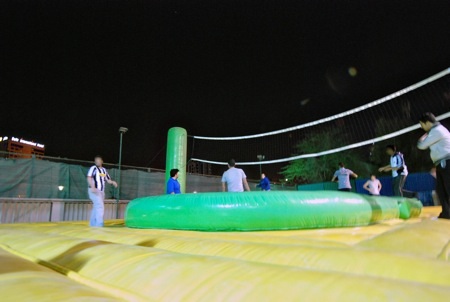 It's in jam3iyat almohandeseen (Kuwait society of engineers). right infront of Fuddruckers (Abdulwahab restaurant now). And it is KD 20 per hour.
For reservations you can call this # 94055515
Thanks HBZ for the pictures.
This entry was posted on Sunday, February 22nd, 2009 at 12:25 am