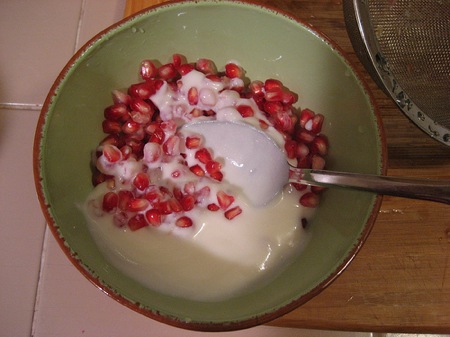 Ahmad sent me an email couple of weeks ago showing you the best and the easiest way to eat pomegranate.. its just few steps and wont take any time and its really useful!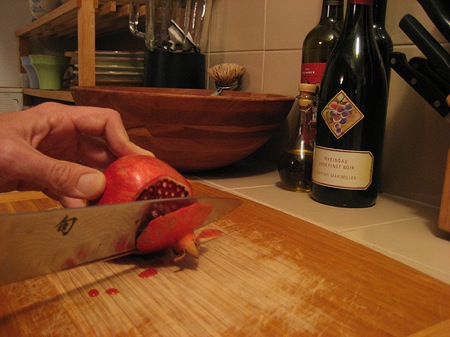 Begin by cutting off the top part of the fruit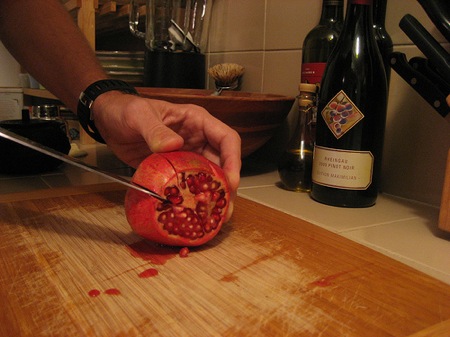 Slice the skin into segments.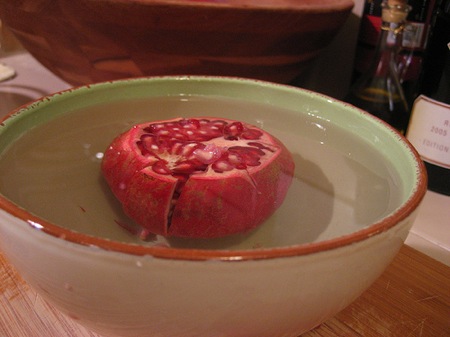 Soak the pomegranate in a bowl of water for a few minutes. How many? Let's say ten. That should do.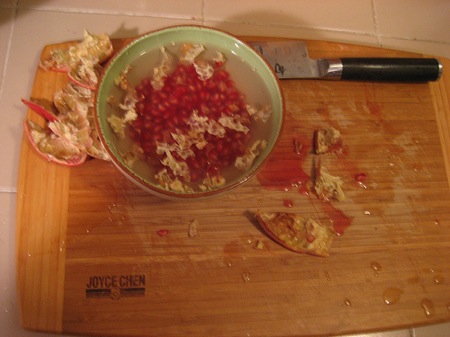 Break up the fruit in the bowl, you'll notice that the fruit sinks to the bottom while the rind floats up to the top.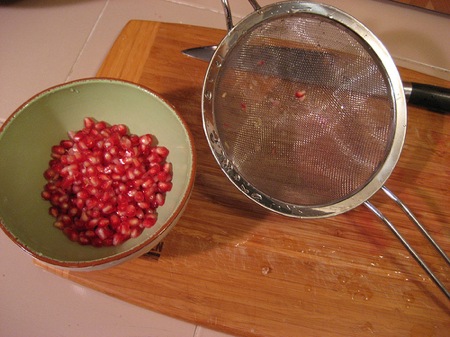 Once the fruit and rind are separated, you can skim the rind off of the top of the water.Once finished strain and drain.
Thank Ahmad
This entry was posted on Monday, February 23rd, 2009 at 12:04 am