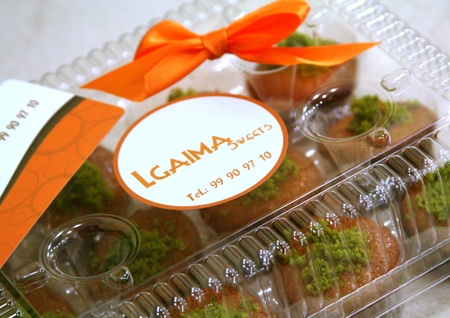 My friend sent me a one dozen sample of basbosas from their newly launched home business, Lgaima sweets, for me to try and review. Let me start off this review by saying that I'm not a fan of the traditional Basbosa, and that was one of the main reasons why I loved my mother's 'Basbosa wanabee', because she doesn't use coconut in it. I'm not a fan of coconuts.. I loathe Bounty the chocolate bar.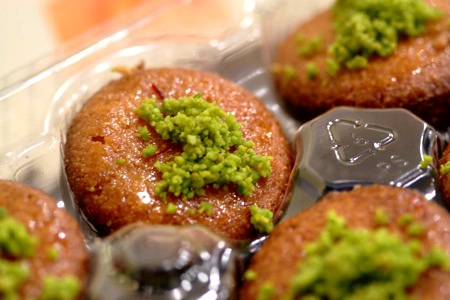 Anyway. My friend sent me a dozen to try, and I did, and I let a bunch of my friends try them as well to get their feedback. I told them in advance that this wasn't my product and that I needed their honest opinion, not that they usually hold back or anything..
Most of them liked it. Some wanted more than one piece. 2 of them thought it was ok. and 1 thought it was a bit dry.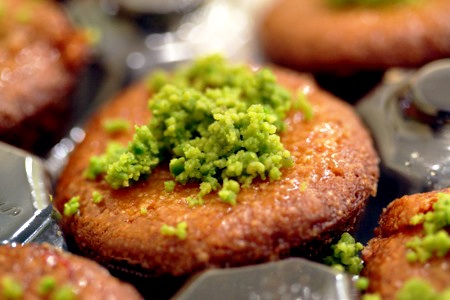 Here is what I think. I think the thing I love the most is how good it smells, even before opening the plastic box it smelled heavenly. I liked how tiny it is, how it's name (Lgaima) really conveys it's bite-size portion. and I thought it tasted good. Not as good as Mom's, but thats because I have an issue with coconut, but it's good nonetheless.
All in all I think they did a good job with this tiny basbosa and I'd recommend it to any Basbosa fan.
You can try them out by going to the P2BK in Alraya ballroom (tomorrow is the last day, from 10am to 10pm), or by ordering from the number in the first picture. A dozen costs KD 2.5, and KD 2 if you order 2+ dozens.
This entry was posted on Monday, February 23rd, 2009 at 8:40 am