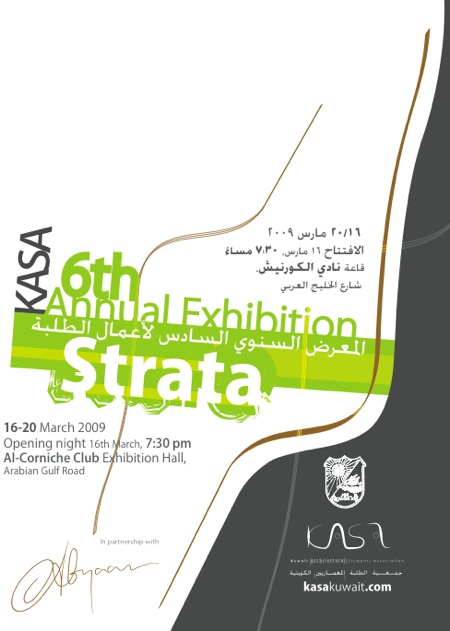 Just recieved this by email:
"Greetings,
The Kuwait Architectural Student Association (KASA) is
holding its Sixth annual exhibition, entitled "Strata" in
Al Corniche Club on the Gulf Road. The exhibition features
the work and projects of the students of the department
of architecture in Kuwait university, Aiming to display the
talents and potential of these soon to be architects.
We would really appreciate your help by spreading the
word about the exhibition, and hope to see you there and
get your feedback.
Attached with this message is the event's poster.For more
information about KASA, our activities, and
previous exhibitions, visit our site www.kasakuwait.com"
This entry was posted on Thursday, March 12th, 2009 at 7:04 pm