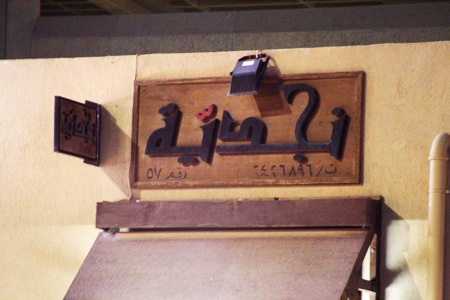 Najdiya is a shop near the grand mosque and the commercial bank. The shop makes and sells traditional Kuwaiti slippers (ni3il naydiya). Unfortunately it is shutting down soon (as soon as they sell off their stock) and now everything in there is deeply discounter. I went and bought 2 ni3il naydiya, one for me one for my brother, for only 10 KDs each.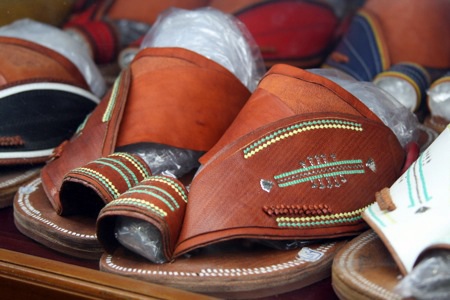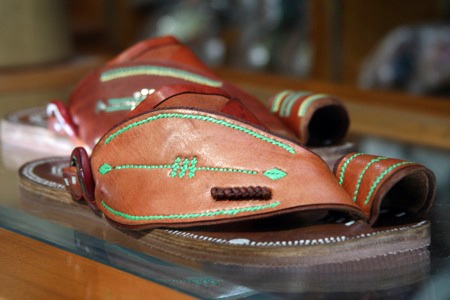 There are 2 kinds of Naydiyas; the 30kd ones, softer leather and have more colors and shiny stuff on them, and 10kd ones (the ones I bought) which are available in different colors too but less the shinny stuff.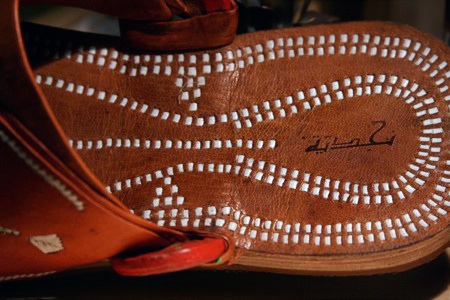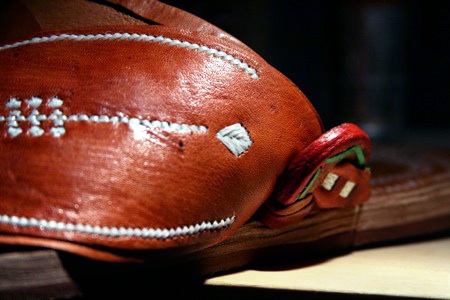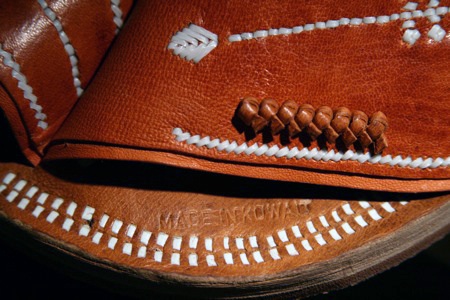 And they're made in Kowait.
This entry was posted on Sunday, March 8th, 2009 at 12:37 am