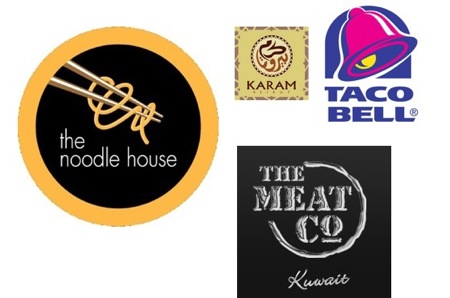 My friend loco was in Dubai this past weekend and got to lean a few things about restaurants that'll open soon in Kuwait.
The Meat Company
The waitress asked for my friend's nationality and when He said Kuwaiti she said we're opening soon in there. Then the manager came and specified that The Meat Co. will open in the new 360 Mall. Their website also states the same.
Taco Bell
As He was ordering he asked if the Taco Bell is under Americana in the middle east, she said yes, and then told him that they're gonna open in a mall in Kuwait but that she wasn't sure of it's name, but she said that the mall's name starts with a number… He asked if it's 360, she wasn't able to confirm. Check out Taco Bell Menu Prices.
The Noodle House
As he was complaining to the manager about how the dishes aren't the same (this restaurant was an addiction when we were students there), the manager mentioned that they'll open in Kuwait some time this year, but didn't know where exactly. Their official website says that it'll open 2 branches, one in the gulf road and another branch at the Messila beach hotel.
Karam Beirut
A very good lebanese restaurant in Dubai is opening soon in the avenues phase II. next to Layl Nhar restaurant.
Thanks loco
This entry was posted on Saturday, March 7th, 2009 at 4:40 pm