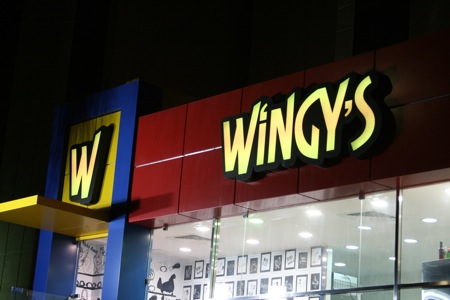 I was recommended this restaurant by a friend, and was very interested in trying it out since it specializes in chicken wings. I really like having chicken wings with it's spicy buffalo sauce and thought I'd try it for dinner. I spent some time looking for this place, although I was told it's near Sahran in Aljabriya, which is supposed to be very easy to find, I still managed to get lost.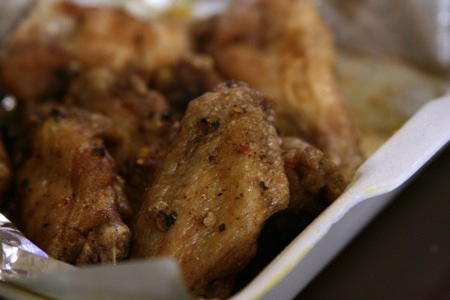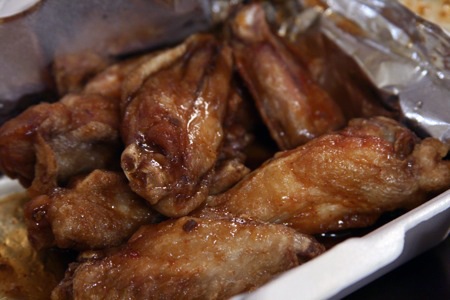 I was starving when I reached the restaurant and ordered 40 chicken wings. Not just for me, so you can stop rolling those eyes now, it was for my brother too. I ordered every sauce in the house so I could give a good review.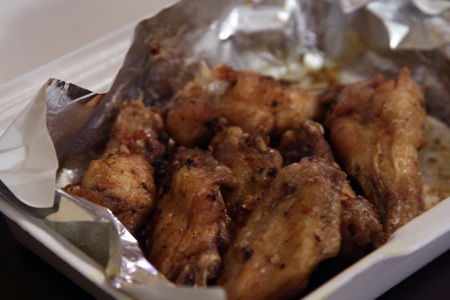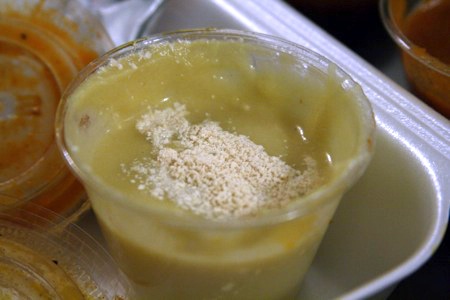 The sauces were too many, I couldn't keep track while I was eating. The wings were good, the sauces were out of control. The one thing that is making this review hard to write is that I find the sauces a bit confusing and similar to each other.. I mean most of them are spicy, which kinda made my taste buds lose their, usually, sharp sense. (self mid7ing. I know) The garlic sauce stood out though. Very nice.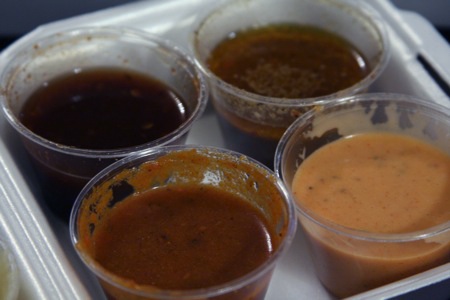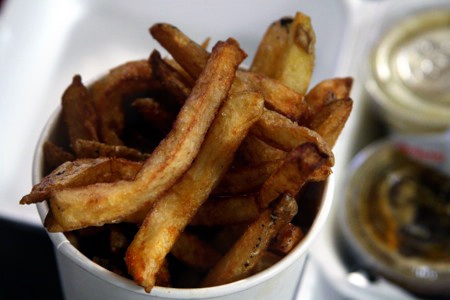 The french fries is one of the best I've tried in Kuwait. Beside Cafe De Paris' fries, this one is my favorite.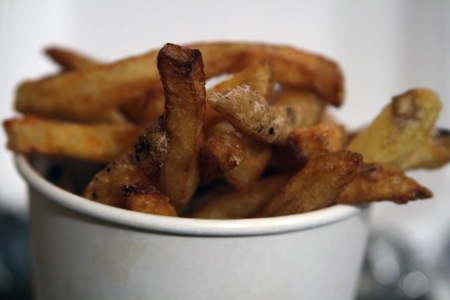 My brother liked the restaurant and said "this place is good for duwaween." I liked it too, to some degree. I thought it is different from the usual fast food joints. It got other orders besides the chicken wings like sandwiches and stuff.. also got boneless chicken wings if you're not a real chicken wings fan 😛
Wingy's is in Aljabriya. Infront of Sahran restaurant and near Starbucks.
They deliver. Their phone # 25325018/7
This entry was posted on Tuesday, March 10th, 2009 at 1:45 am