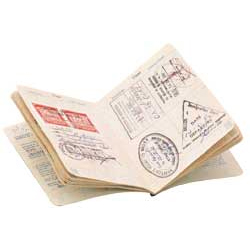 My friend was at the british embassy yesterday getting a visa, replacing his expired one. He noticed that the prices written on the application he got 2 weeks ago differs, very much, from the prices they're charging now.
They used to charge:
KD28 for a 6 months visa.
KD88 for 1 up to 10 years.
And now:
KD29 for a 6 months visa.
KD92 1-2 years visa.
KD172 for a 5 years visa.
KD215 for a 10 years.
Quite a big jump don't you think?? especially at a time where their discounts and hunger for tourist are at peak…
Thanks HKR
This entry was posted on Monday, April 20th, 2009 at 5:26 pm