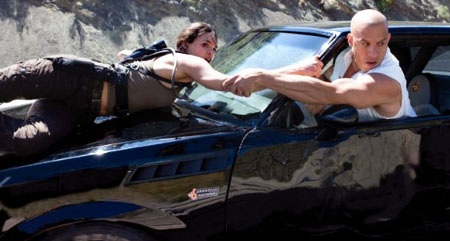 I haven't been to the movies in a long time and I wished not to go back to the movies unless it's a spectacular one. Unfortunately fate had decided that I go to Fast and Furious. A movie for people with no functioning brain cells (no offense). Its an action movie with lots of fast cars and furious people.
There are your typical characters: the good guy, the bad guy, and the guy who's bad but then good at heart.. they all love to drive fast, and in order to save the country from a drug lord and another shipment of drugs, they have to drive fast and push their cars to the limit.
The movie is stupid and I'm sorry for the time I wasted watching it.
This entry was posted on Saturday, April 11th, 2009 at 2:50 pm