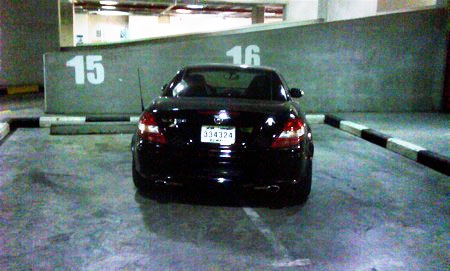 The parking was full and the place is crowded. I saw this empty parking spot and drove the car over just to discover that a very low form of life has taken up 2 spaces instead of 1. I don't get how this type of people think! I mean how selfish they could get?! People like this guy disgust me.
I'm not the kind of guys who'd feel good damaging other people's stuff, but today I KNOW I would've felt much better had I scratched both sides of the car with the tip of my key..
I filed a complaint instead (boring) and asked the management to take some action, they promised they will. Inshallah they will.
This entry was posted on Sunday, April 26th, 2009 at 6:43 pm