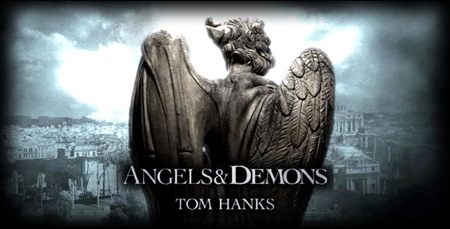 I went in with very low expectations, I expected a disappointing adaptation of yet another great book by Brown, if not his best book, and I think this was the only reason I came out not as disappointed as I should be.
I think the movie was entertaining and is likely to have legions of movie goers praising it for the coming weeks. It is fast paced and high on thrills. However, and just like it's predecessor, The Da Vinci Code, the movie pales next to the book. There was no time in the movie to squeeze all the information needed, And I think with that pace they were going, the viewer couldn't grasp how big of an issue things like: illuminati, anti matter and path of illumination really were.
Despite that, the movie surpassed my expectations and I liked it. If you haven't read the book, or have read it a long time ago (just like myself) then you're going to enjoy the movie.
Movie censoring: The movie wasn't censored a lot, except for 1 or 2 key moments, where we were left looking at each other for an explanation.
This entry was posted on Friday, May 15th, 2009 at 3:55 pm