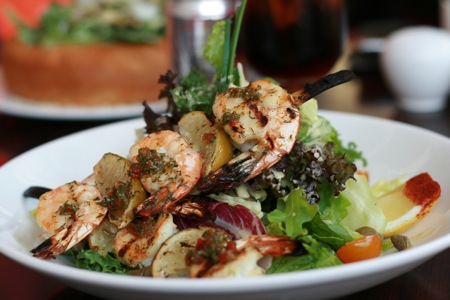 It is very rare here in Kuwait to go to a restaurant and have the food turn out effortlessly fantastic. The restaurants in Bahrain are different, they were all amazing. I went to 3 different ones and every single one could put the best restaurants in Kuwait to shame with their amazing food and great chefs. You actually feel like there is someone in the kitchen coming up with their own recipes, unlike most restaurants in here.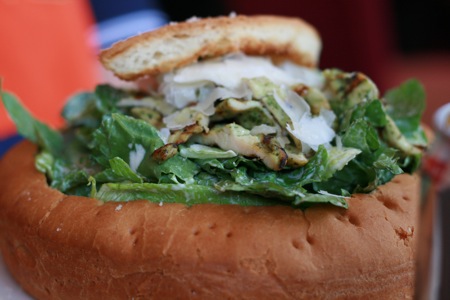 The thing that annoys me the most in our restaurants is that you can't have a great meal unless you go to a pretentious place. Whereas in Bahrain, this place for example has a nice casual mood of a cafe, yet the food is fantastic. Actually their risotto alone could put LeNotre to shame.. well thats not a very hard thing to accomplish nowadays, even Nino could put LeNotre to shame now.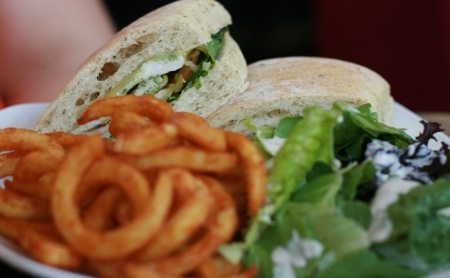 Café Lilou is owned by a Kuwaiti, Mish'al AlJarallah, who also owns another 3 or 4 great restaurants in Bahrain. This restaurant should come to Kuwait, We need this sort of casual dinning where food actually tastes good and not like a good looking microwaved dish that we're used to here.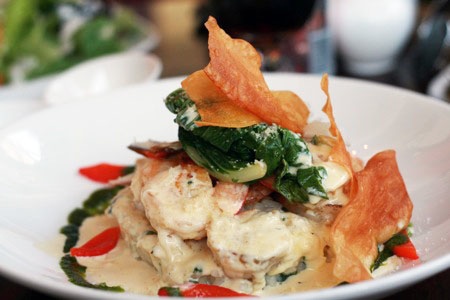 Shrimp Risotto
Check it out whenever you're there.
This entry was posted on Sunday, May 31st, 2009 at 11:14 pm