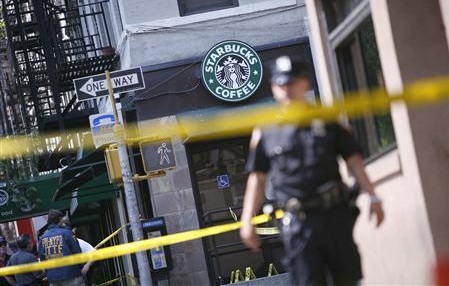 Update:
Some were complaining that the video embedded wasn't working so I took it down and put up a link instead.
From Reuters
"NEW YORK (Reuters) – An explosion on Monday damaged a coffee shop in New York, according to police who were investigating whether the blast was linked to earlier bombings at the British and Mexican consulates.
The small bomb explosion at about 3:30 a.m. EDT shattered windows and damaged a wooden sidewalk bench at a Starbucks on the Upper East Side of Manhattan, police said. The store was closed at the time, and no injuries were reported."
Hopefully it's just an off incident that had nothing to do with terrorist and us evil muslims. View a video of the news coverage HERE.
Be safe FAH 😛
Credit: Borashid's sms service
This entry was posted on Monday, May 25th, 2009 at 4:20 pm